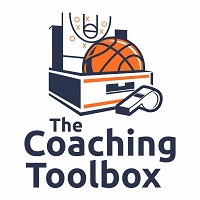 The two YouTube videos on this page have 5 basketball skill development drills from Ganon Baker.
My hope for this post is that you will find a drill or two that you can use in the upcoming spring improvement season to offer some variety to what you are already doing.
I think it is very important to give your players a variety of drills that improve the skill they are working on to maintain their interest and their motivation to work at getting better.
The first video has a very unique two-ball shooting drill that he saw 2 NBA players use.
The second drill in that video is a dribbling drill that includes making a finishing move at the basket.
The videos are YouTube. Make sure that your sound is on and that you click the play arrow to see the drill.
Basketball Drills Video #1
Basketball Drills Video #2
The second video shows a 1) series of cone drills that you could modify to fit your players and your schemes, 2) A drill to work on coming off an onball screen and 3) A way to combine 2 ball dribble and game pace shots.