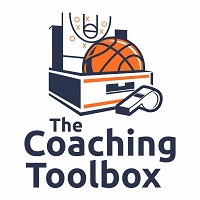 Some thoughts on player development from various coaches.
This week's eBook bundle contains 3 eBooks:
2011 NCAA Tournament Coaches – Basketball Skill Development
2012 USA Olympic Team Basketball Drills
130 Ways to Improve Your Program's Attention to Detail
You can find out more information about the bundle at this link:
  Billy Donovan
Basketball is an unselfish game that is too often played by selfish people
Donovan and his staff constantly ask themselves where are our guys mentally?
Examine body language as they come into practice or workouts
Building chemistry isn't all on the coach, your best players have the best chance to
improve chemistry
Leaders on the floor/ Leaders in the locker room- often can are two different sets of players
Bill Belichick met with Florida's basketball team shortly before the SEC tournament. Showed them a video of the Breeders' Cup Horse Race. He paused the tape halfway through the race with the
outcome still up in the air. He asked the team "Who will win? The horse with the most
experienced jockey? The horse who has won the most money? The horse with the best odds
prior to the race?" The team was puzzled, "No, it's the horse that runs the best race from
here on out." You can't focus on prior accomplishments/failures, you must only focus on
the present and doing your best the next play.
Rick Pitino
Sits down with all his seniors after the season is over and asks them to tell him what they
enjoyed and what they hated. Constantly seeks feedback.
Skill development philosophy: We're not leaving until you master that move
3 or 4 man workouts lasting from 45 minutes or 1 hour
Offensive player should go body-to-body with defender in all drills not just to beat the individual
defender
Players shoot 22% when challenged. (He really emphasizes this fact to the point that during
one-on-one competition, Louisville players are told to pass it back to a coach rather than
take a challenged shot)
42 Point Game: Group of 3 players stand at 3 point line, managers rebound. Players shoot a corner 3 running to opposite corner after their shot to take a 3 from opposite corner. Players will then run back to original corner for a one dribble pull-up before heading to opposite corner to do the same. Players will then return to original corner for a catch-rip- 1 dribble layup.Players will do this from seven spots (corners, wings, elbows extended, top of key)with the three-pointer counting as 3, pull-up counting as 2, and the layup as 1. Maximumpoint total:42, losers run.
Footwork drill: players line up on baseline under basket, toss the ball to a coach at the three-point line in the corner. Player sprints out to catch the ball on a jump stop facing the coach. Turns his body ripping the ball through (2 important notes: first thing the defender should see is the offensive player's elbow coming through before the body. Player should exaggerate how low he is on pivot) Run from seven spots on the floor) pivoting both ways-14 actions.
Post footwork: Drill begins same as above, but guards now go to block. Before coach passes it into the post, he will hold and make the player move laterally to fight for position against manager. First rep: player turns to the middle, one dribble, point the shoulder into jump hook. Second rep: baseline jumper (DON'T FADE!!!)
Box Drill: 1 player on each block, one with a ball. The player with the ball (X1) tosses the ball out to a coach standing outside the 3 point line before x-cutting to elbow. As he's doing this, the player on opposite block (X2) cuts to the opposite elbow. X1 passes to X2 (who is bothered by manager playing dummy defense to force a difficult pass), X1 takes one step away before cutting across the lane to catch a pass back from X2, X1 absorbs contact (coach holding pad underneath hoop) with his inside shoulder and finishing with his outside hand.Switch players and sides.
1-on-1 Keep out: 1 player on each block. Player with the ball (Offense) throws the ball outto coach and sprints out to receive hand off. As the defensive player steps up, his goal is tokeep the offensive player out of the paint. If offensive player can get into the paint= pointfor the offense. If the defensive player is able to drive him out= defensive wins.
The mark of a great on-the-ball defender: ability to keep his shoulders squared on offensiveplayer. Once you open up your shoulders, you're beat
Box Tap Drill: One player on each block. The player with the ball (offense) throws the ballout to the coach and sprints to elbow, defensive player trails. Offensive player catches withhis back to the basket at the elbow and waits for the defensive player to touch his back (hiscue to play) Winner stays on offense.
3 man shooting: 1 player at the top of the key and each wing (3 total). Player at the top of the key receives first pass from coach underneath the hoop for a catch and shoot three. On the next pass, player dribbles twice to the right into the paint and kicks to right wing whospaces out on point's penetration (Player shoots and then runs through to opposite wing). Player on the left wing replaces at the top of the key and receives his first pass for a catch and shoot and his 2nd for a drive and kick to the right wing (now held by the person whobegan at the top of the key)
Coach Pitino Doesn't allow full court 5-on-5  out of season: "All it does is allow your team to repeat bad habits."
Put competition in every drill—players play harder when there's a winner/loser. Put something on the line.
Don't personalize criticism- "We" not "You"
Working hard is an acquired skill
The more you build self-esteem when it's deserved the more likely guys will work to overachieve.
1on1: Coach on each wing with ball, one player at top of key (offense) and one player just below FT line (defense). Player can step to either side (elbow extended) to receive pass from coach. Defensive player closes out, offensive player is allowed 2 dribbles. On a miss, defensive player passes ball out to coach only to receive it right back (mid-range area on wing). Players stay on until a score. On a make, offensive player heads out to the top of the key and the drill starts again. ON A FOUL: offensive player ducks in immediately to post up next player in line (players must be ready to jump on and try to get in front). A couple of points: no staredowns (players must work quickly) and do not allow your players to take contested shots (rather than take a contested shot, they can pass the ball out to one of the
coaches and play again).
Bob Hurley, Sr.
Keep a separation from your players ("I'm Coach or Mr. Hurley, I am not your buddy") I never want a player to come back and say I was too nice to them and I should have pushed them harder.
Have your former players come back and tell you're guys 2 things: that everything they're going through is worthwhile and how great college is.
WIN STAT! Deflections + steals + contested shots + blocks + charges + defensive rebounds + loose balls + throw-aheads + offensive rebounds + 50% FG + 70% FT. Player who collects the most in each game gets to sit out all conditioning in the next practice.
Make sure that in the first 15 minutes of practice you say something to every player.
After a bad loss, teach rather than blame
Pickup rules: Games to 8, 2's and 3's. Team that wins must "validate" the win with a free throw. If player misses, teams play again. If his team wins again, another free throw. On a miss, his team loses and is off.
Drills: 2 teams go against each other for 4/8 minutes. Team that wins must validate the win with a free throw. If he makes it, losing team does the conditioning, but if he misses, his team is now the loser and must run.
3 times a week they practice hustle plays. Drill: Player slides to block to take charge of incoming offensive player. Defensive player jumps up and must dive on the floor to retrieve ball thrown on floor by coach. Player throws it back to coach, gets up and sprints in to get ball back from coach for a layup.
This week's eBook bundle contains 3 eBooks:
2011 NCAA Tournament Coaches – Basketball Skill Development
2012 USA Olympic Team Basketball Drills
130 Ways to Improve Your Program's Attention to Detail
You can find out more information about the bundle at this link: