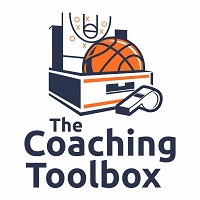 I once heard Thad Matta say at a clinic that the number one goal he sets for his coaching staff is to:
"establish a life-long relationship with every player that cannot be broken."
I changed it a little for our program to include managers and changed the word "player" to "participant" so that the managers would be included.
I carry that statement around with me as a part of my written goals and have continued to look for ways to meet it as I have been at five different schools.
I wanted to share an idea that I had that we put together with a lot of help from some former assistant coaches and one of my former Athletic Directors.
I coached at Winamac High School in Indiana from 99 until 03 and we had a reunion of our teams including players, coaches, managers, parents, administrators, and support staff such as our bus driver, scorekeeper, athletic secretary, etc… and anyone who wanted to bring girlfriends, wives, or children was welcome to.
We didn't organize any activities (at least I thought we didn't) other than a cookout lunch. On the invitation, we invited everyone to bring frisbees, corn hole games, and the like. I didn't know they were going to do it, but the players and some of the assistant coaches put out the word to bring shorts and shoes to play some pickup games on the outdoor court that was right by the pavilion we had reserved. It was fun to see them playing together again. I know they enjoyed it too.
It really wasn't that difficult or expensive to put together. I started working on it about six months before we had it. Working with my wife, the assistant coaches, and our AD, we reserved the best pavillion in the park which was right next to the playground for the young children, close to the restrooms, and close to the basketball court.
Using e-mail invitations, facebook, and free cell phone long distance, it was very inexpensive to contact everyone that I needed to get hold of. We made it a pitch in and that made the food prep easy.
One really odd coincidence occurred as my wife and I stopped for dinner on the way back home. The drive for us was about two hours and we stopped about half way in Kokomo, which is the main artery for traffic heading from Indianapolis north or heading south to Indy. Of all of the people in that area at the time we were, we ran into the father of one of our 2003 graduates who is serving in the military in Iraq and obviously could not make the reunion. I wonder what the chance of that happening are?. I had not seen the dad since I left Winamac in 2003, but have corresponded online with the former player.
I am putting this idea out for you because I know that those who were able to come really had a good time renewing some dear friendships. We are going to do it every other year and I am already looking forward to the 2011 gathering!
The Coaching Toolbox has hundreds of resources for basketball coaching including basketball practice, basketball plays, basketball drills, basketball quotes, basketball workouts, basketball poems, and more!