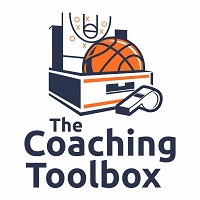 This post is from an old Xavier Basketball Coaching Newsletter when Chris Mack was at Xavier. You can see their archives and subscribe at this link.
Even though high school teams don't have media timeouts, you can still incorporate the idea of four minute segments in games and in practices. I think scrimmaging in four minute segments helps players stay focused and it also gives you more changes to practice your end of quarter or end of half situations several times in a practice.
At Xavier, we want our players to play with great passion. We are constantly looking for ways to motivate our players to commit to our system and reach their maximum potential. One way in which we have challenged them is with the concept of the 4-minute war.
We want our players to play with energy and intensity for the entire game. We motivate our players to put forth maximum effort for a focused period of time. With the 4-minute war, we divide the game into ten four-minute segments. After each segment, there is a media timeout (approximately every four minutes) in which the team has an opportunity to rest for a minute and refocus on the next segment.
Each segment is a "mini-game" within the game, and it is referred to as a "war" to characterize the type of effort that is required to excel at the highest level. Our goal is to win each 4-minute war. We chart the results on the bench, and we communicate them with our team at every timeout. The 4-minute wars allow us to provide some measurable feedback about our execution and effort over each segment of the game.
Throughout the course of the season, we can evaluate the tendencies of which segments our team plays well and which segments we have lapses.
We use the 4-minute war concept as a way to focus our team on playing the "Xavier Way." We want to improve the execution of our system in every game. We want our players to play with the mentality that every possession counts, and that every possession needs to be played with a high level of intensity. Furthermore, we want to play our way regardless of the score at any particular time in a game.
If we are winning by several points, we do not want to let down and allow our opponent back into the game. We want to dominate by continuing to develop proper habits. If we are struggling in a game, our disposition is not to change what we do. Rather, we believe in trusting the system, and our challenge is to get our players to play harder with what we do. By breaking the game into 4-minute wars, we focus on the process of playing
our system throughout the entire game.
There are a number of ways that we incorporate the 4-minute war concept into our practices. First, scrimmage segments are played as 4-minute wars. We want our players to compete every second at a high intensity, and we want them to be conditioned in a way where they play in game-like conditions (i.e., play for four minutes, rest for a minute, and play again). These scrimmage segments also enable us to cover a variety of situations in our practices. A second practice idea is that we play "One Possession Games" in practice. We will have a jump ball to begin the game, and the first team to score wins (losers run). The purpose of this drill is to emphasize the importance of each possession and the value of the ball. We might spread a few of these games in throughout a given practice.