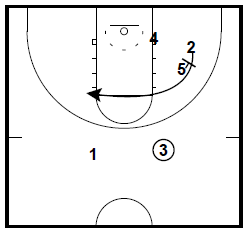 This post contains two man to man after timeout plays.
The fist play is from Steve Alford during his tenure at UCLA.
The second is from Dr. John Giannini's time with the LaSalle Explorers.
Adjust these sets to fit your players and philosophy and/or take bits and pieces to combine with what you already run.
The plays are from The Best of Special Teams Playbook assembled by Chris Filios.
Diagrams created with FastDraw
UCLA Staggers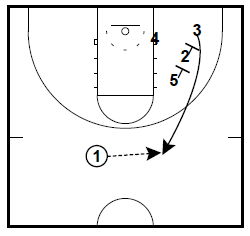 1 passes to 3 coming off a staggered double screen from 2 and 5.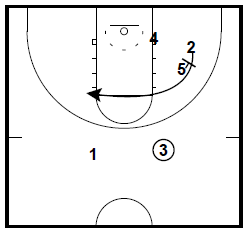 5 screens for 2 to curl to the elbow.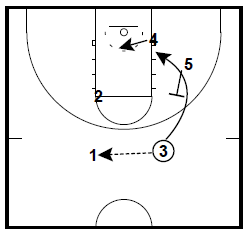 3 passes back to 1.
4 Ducks into the lane to set up a screen for 2.
3 comes off a back screen from 5.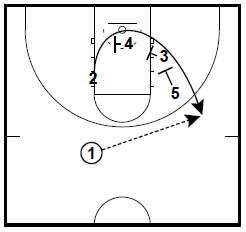 2 comes off a triple staggered screen from 4, 3, and 5.
LaSalle Fake HO DHO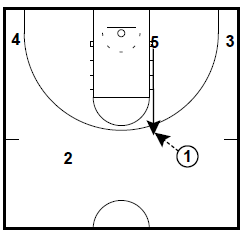 5 brakes to the elbow and receives the entry pass from 1.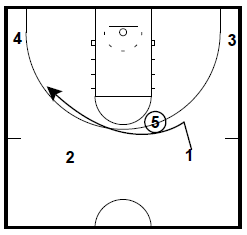 1 cuts around 5 for a fake hand off.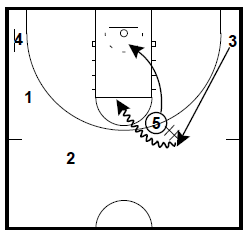 5 runs a dribble hand off and roll with 3.
You could also fake this one and have 5 take the ball to the basket on the dribble.
The intent of the post is not that you have to run the plays as is, but for them to get you thinking about things that would work for you.