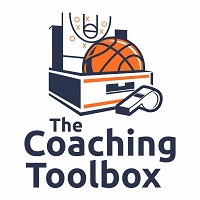 Here are a couple of inspirational poems that you might consider using in your player's notebooks:
Ambition
You are the fellow who has to decide
Whether you'll do it or toss it aside.
You are the fellow who makes up your mind
Whether you'll lead or linger behind
­Whether you'll try for the goal that's afar
Or be contented to stay where you are.
Take it or leave it; here's something to do,
Just think it over; it's all up to you!
What do you wish? To be known as a shirk,
Known as a good man who's willing to work,
Scorned for a loafer or praised by your chief,
Rich man or poor man or beggar or thief?
Eager or earnest or dull through the day,
Honest or crooked? It's you who must say!
Whether you'll shirk it or give it your best.
The Man Who Quits
The man who quits has a brain and a hand
As good as the next, but lacks the sand
That would make him stick, with a courage stout,
To whatever he tackles, and fight it out.
He starts with a rush, and a solemn vow
That he'll soon be showing the others how;
Then something new strikes his roving eye,
And his task is left for the bye – and – bye.
It's up to each man what becomes of him;
He must find himself the grit and vim
That brings success; he can get the skill,
If he brings to the task a steadfast will.
No man is beaten till he gives in;
Hard luck can't stand for a cheerful grin;
The man who fails needs a better excuse,
Than the quitter's whining, "What's the use?"
For the man who quits lets his chance slip,
Just because he's too lazy to keep his grip.
The man who sticks goes ahead with a shout,
While the man who quits joins the "Down and out."
Wooden–a Lifetime of Observations and Reflections on and off the Court
This is one of my favorite coaching books.
It is filled cover to cover with inspiration and philosophy from Coach Wooden and includes some of his favorite quotes at the end.
Click on the cover at the left to see some samples.