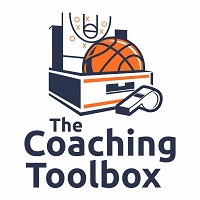 Some notes and links for your back to school reading list.
These basketball coaching thoughts came from Army Men's Assistant Zak Boisvert's PickandPop.net site.
The site has a lot of quality coaching ideas and information.  Definitely worth a look!
Click this link to see his entire 34 page June coaching notebook.
Notes from From The Art of the Cut (The Athletic)
-When the Sixers call a play that involves J.J. Redick running off a screen, he doesn't view it as his turn to shoot. Instead, he phrases it as "a time to move bodies and potentially move the ball." From there, it's up to the Sixers to figure out what the defense is giving them.
Notes from Brad Stevens and the Celtics have a special brand of toughness (ESPN.com)
-Brett Brown, the Philadelphia 76ers head coach, is fond of saying, "The pass is king." Celtics staffers have their own version: "Toughness is king." The definition of toughness Stevens found recently in a book (he can't recall which one; he reads a lot): "Toughness is being able to physically and emotionally perform your task through any condition." -"If things are going really well in a home game, do you get caught up in that, or do you keep playing the right way?" "If things are going like they were in the second quarter last night [when the Sixers went on a run], do you say, 'I have a job to do and I'm going to do it, and I don't care that everyone is going nuts over this Embiid dunk?' That is toughness. It sounds cliché, but the hardest thing to do is stay in the moment and do your job."
-Gather enough tough players and it can have an exponential effect on a team's collective toughness. They inspire each other to more intense fury. They hold everyone accountable; even brief moments of lethargy and weakness are unacceptable.
-In Boston's seventh game of the season, Shane Larkin failed to pursue a loose ball along the left sideline. Stevens removed Larkin at the next stoppage. He didn't play again until garbage time. "I learned right away," Larkin said. "If you don't get a 50-50 ball, you are coming out." Stevens didn't upbraid Larkin. He approached him calmly and told Larkin why he had been taken out.
-In evaluating players, both during games and in film sessions, Stevens is careful with language. He focuses on actions: We didn't get this rebound. You should have made this rotation earlier. The criticism is never about the player's character. No one is labeled lazy or stupid or selfish. Stevens simply describes what did or did not happen, and what should happen next time. That has gone a long way in securing buy-in, players say. They feel Stevens is with them, even as he holds them — and himself — to almost impossible standards. That is a hard balance to strike.
-Stevens' placidity is intentional. Frantic, screaming, gesticulating coaches can raise panic in players who might be prone to it. Some players tune out everything. Some follow the lead of authority figures. They look at Stevens and see assurance. They see, "Next play." "Some players have a tendency to get frazzled or emotional," Ainge said. "Brad helps with that."
Notes from Jayson Tatum is at the door. 'He has a passion to be great' (Boston Globe)
-Jayson doesn't practice things until he gets them right. He practices until he can't get them wrong."
Notes from:Michael Lombardi on Decision Making (Farnam Street)
-Bill Walsh to a 24-year-old Lombardi: "You have to think differently; a lot of people in the NFL are not the best and brightest. You've got to work outside your comfort zone. You've got to read people like Tom Peters. Read people like Bob Waterman. Learn from Warren Bennis. Learn from Peter Drucker."
-Einstein's five levels of intelligence: Smart, Intelligent, Brilliant, Genius and Simple.
-Belichick: Takes complicated problems and makes them really simple.
-Belichick stays in Quadrant 1 all the time. He works with nothing but Urgent-and-Important.
-Belichick's ego is never involved in the decision. He does what's best for the team.
-Belichick goes to work every single day with the same appetite and the same desire to improve and the same curiosity.
-False duality: We all think it's A or B. The Belichick's of the world see the C, D, E and F.
-Part of decision making really comes partly from preparation. You don't know when you're going to use it. You have no idea when you're going to use that knowledge you just gained.
-They've never dedicated a monument to a committee. You can't answer to everybody. You can't have a bunch of people try to determine what you need to make the decision for.
-Lucy theory: The path of least resistance is the path of the loser. We all make decisions. We can make the easy decisions or we can make the hard ones.
-Parcells' nickname for Belichick was "Doom" because he never believed things were going to work out. He was always preparing for the worst. He doesn't tell that to the team but that's his perspective.
-Jeff Oss: "The biggest mistake is that you have a losing strategy when you think you have a winning one." That's what Belichick does – he pokes holes in his strategy to make sure it's not a losing one.
-The wise man doesn't give the right answers; he asks the right questions. (8)
-In New England, after every single game, win or lose, the offensive coordinator and the defensive coordinator, the special teams coach, have to fill out a sheet: what we did well and what we did bad. How we handled the situations. Did we prepare properly? Did we not? There's an autopsy on every game. The scoreboard doesn't matter. What matters is learning from the game.
-Whenever you make a decision and it happens to go your way or it goes the other way and you ignore it and you don't go back and do an autopsy on it, you're just going to make other mistakes. That's why I think he wins more than anybody.
-The key to being successful is to gure out what you did. Don't look at just the score. Look at what happened. That's the most important thing. That's where Belichick gains all of his advantage. That's where great leaders gain all of their advantage. They look at the result. It's not result based; it's how you went through the process.
-Experience doesn't help us. Experience teaches us.
-Decision making to me, what I've learned from all of those guys, (Belichick, Walsh, Al Davis) was if you take ego out of it, you're going to make a lot of good decisions.
-Walsh: If we're all thinking alike, no one is thinking.
For Spurs, defending without fouling a way of life (San Antonio Express News)
-Coach Mike Budenholzer, a Spurs assistant for 20 years before joining the Hawks. "They talk about it regularly. They drill it. They show film on it. Everybody knows how important it is to them being so good defensively that they defend without fouling. It's been that way from the beginning, really."
-Popovich paints the Spurs' emphasis on defending without fouling as a matter of brains over brawn. "You've got to teach it," Popovich said. "It's all between the ears. You've got to take the macho out of it, put more of the brain power into it. It's a major emphasis of ours."
Other
-When there is a void in communication, negativity will fill it – Jon Gordon quote
-"Lower the bar and you lose the winners. Raise the bar and you'll lose the losers." (Phil Beckner – twitter)
-How do we create MOMENTS for our players?
-"Greatness Is 3% Of What Everyone Sees Under The Bright Lights & 97% Of Your Hustle In The Dark." – Josh Medcalf
-Richie Riley, South Alabama: Your program's culture is defined by what you accept. It's not about words or signs in a locker room. It's about everyday actions and accountability.