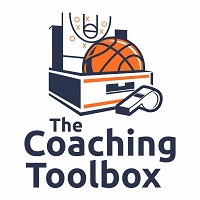 These are some ideas from Rick Carlisle that he presented at a Florida basketball coaching clinic in August 2009.
When you make a mistake be honest with the players.  Coach Carlisle felt that when he started with the Mavericks he made an error in judgment and installed an offense that was not conducive to their talents.  He told them that they were either going to have to stick with it or make adjustments, but that either road would be tough for them.
At some point, players will complain about their roles.  Carlisle uses laminated cards.  For an example, here is what Jermaine O'Neal's said: "Leader, scorer, rebounder, defender, game closer."
Some ideas while you are watching film:  To keep players on their toes, ask them questions.  Make players accountable to know their game assignments.  Break films into three segments 1) How bad we were 2) What we did well 3) How we want to do it–if you don't have a lot of your team for this segment–substitute another team.   Many times you need to be more positive than negative.  Show them how close they are to winning.  Show them mistakes that change the outcomes of games.
On losing:  You find out more about your team (and yourself) when you are in the middle of a losing streak.  Losing gives you a sense of urgency to make changes.  At the beginning of the season, talk about winning and losing and how they both can cause problems so that you will be prepared for either as the season unfolds.
On stretching:  When teams do it well, it is the springboard to a great practice.
On communication:  Tape yourself talking to your team.  You probably won't like what you see.  Pause mid sentence when you speak–  less is more.  Pausing keeps the audience engaged, generates anticipation, and helps you to become a clear thinker.