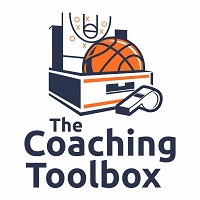 Hopefully, this year's NBA finals will serve as an example to coaches and players at all levels as to the importance of mental toughness and putting the team first over individual statistics, flashiness, and publicity.
I believe that the Celtics ultimately won the championship on grit and unselfishness. There is no denying that they do have offense talent, but in my mind, it is not as superior to the Lakers' talent as the scores would indicate. I don't know what the stats are for the hustle and toughness plays, but those scores would be even more lopsided than the actual scores of the games. To me, grit and unselfishness are two parts of the foundation of a great defense.
The mental toughness to stay focused on the prize despite all obstacles was a joy to watch. Every time one of the players from the bench was called on, he contributed. It did not matter if he hadn't played or played very little the game before, I did not see pouting and moping. They stayed ready and it showed in their play. I thought it took a lot of mental toughness for Ray Allen to come out of his shooting slump from the earlier rounds of the playoffs and shoot as well as he did in the finals. Paul Pierce took the ball hard to the basket time after time knowing that he was going to get hit, but he continued to go to the basket, rather than settling for mid-range jump shots. Perkins coming back from his injury to play. We could go on and on, but one of the most impressive things to me was the way the Celtics bench was into every play of every game. Not many players can help a team from the bench, but the Celtics seem to have found a handful of them.
Doc Rivers and his staff certainly deserve a lot of credit for keeping the team together and focused on what it took to win the championship. That was a great job of basketball coaching. I believe that as long as the basketball plays you run and the defensive rules you use are sound, there are many ways to approach those the Xs and Os of basketball that will work. But, there is no substitute for mental and physical toughness and putting the team first.
The Coaching Toolbox has hundreds of free resources for basketball coaching.