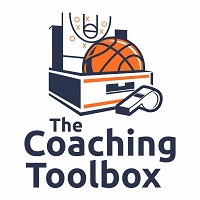 This article was written by Coach Randy Brown. He is a former D1 Assistant Coach at Iowas State and Arizona. His 18 years in college basketball highlights a successful 23-year career. Mentored by Basketball Hall of Fame coach Lute Olson at Arizona.
He has passion for the game of basketball and works as a basketball consultant and mentor for coaches. Click on the link below to subscribe to his daily email that includes links to his blog posts, plays, videos and other free resources:
Randy's coaching resume includes positions at Arizona, Iowa State, Marquette, Drake, and Miami of Ohio, 5 Conference Championships and 5 NCAA appearances. His efforts have helped develop 12 NBA players including Steve Kerr, Sean Elliott, and Jaamal Tinsley.
You can visit his website at coachrb.com
IHave you ever been in the doctor's office listening to him rattle off and endless stream of words you don't understand? If you are like many, you nod your head as if you understand, but have no clue what is being said. The same scenario is taking place on your practice floor and you probably don't even realize it!
At a clinic a few years ago I was asked this question, "How do you know for sure that your players understand you and exactly what you want?" A pause was followed by a cocky response like, "Of course they know what I want. They don't ask questions, they take notes in film sessions, and they seem to understand what we are trying to do." I moved on as if I had answered that question hundreds of times. In reality, my lack of confidence in the response I offered really bothered me. Here are some ideas that I addressed in my own coaching to make me a better communicator and coach.
1. Ask specific questions to your players. Instead of open ended questions such as, "So does everyone understand why our help side defense is crucial to our half court defense?" This question will get about 10 head nods "yes", 3 silent responses and 2 "deer in headlights" looks. Amazingly, as coaches we take that as a yes and move on.
The correct way to check for players comprehension and understanding is to ask, "Jake, tell me why our help side defense is so important in the half court? Stated another way I could ask, "Without help side defense, John, what would our defense look like? Another good question would be, "Travis, if you were coaching, how would you explain the proper way to get through a screen one pass away from the ball."
These questions are excellent because they illicit specific answers that leave no room for guessing or vagueness. The other benefit is that the attention level in the room will always be high because each player knows he may be next!
2. Terminology. Coaches need much improvement in this area. One downfall is that consistency in terminology is crucial, though many coaches are inconsistent in their use of terms. A coach may use the term screen one time and pick the next time. The player may think the coaches is talking about two different things because the words are different. Consistency in using terms is very important to developing clear, consistent communication between coaches and players.
3. The Ultimate Test. Do your players know exactly how to answer these two questions? If they do, you have 90% of all basketball coaches beat and can expect success on a consistent basis.
Question 1–Do you know what I expect from you as a player? If so, tell me exactly what it takes for you to get in the game. Playing time is at stake here, and many players think they know what they coach wants, but are often way off! Convince them that those who can answer this question will receive the playing time, and watch them pay attention! Player that understand your system and communication style can hit the bulls eye on this question with no problem. Could your players pass this test?
Question 2–Once in the game, do your players know how to stay in the game? As a coach, when a player earns the right to play, you want them to think and execute on the floor. A players' understanding of your system and execution on both ends always shows on game night. The player that knows exactly what his coach wants AND can execute it, will be on the floor all night. How many of your players can answer Questions #2?
Failure is the greatest classroom according to all of the world's great achievers. I learned a tough lesson about my communication as a coach. Fortunately I took that failure and turned into a way to improve my coaching drastically by asking the right questions and listening to my players. This article is written for you, so that you don't make that same mistake.
CoachRB's Q & A Collection
TOPIC: Building a Culture in High School
This question comes from a girl's high school basketball coach in Iowa regarding building a culture of winning.
QUESTION:
Coach,
I will be working on skill development this summer with my team.  My team is not very good at shooting, penetration and passing.  Do you have a skill development packet, workout or something I could look at and possibly tweak?  We work on passing under pressure, getting trapped, and monkey in the middle to develop passing.  We shoot off of screens, from pivots, drop steps, slips off of screens and penetration to finish.  We develop our guards to explode around a chair with 1 and 2 dribble pull ups to crossovers and finish.  We also shoot on the Gun.
These are a few of the things we work on but we finished 9-14 this year with apathetic kids.  It turns into the coach's fault and I hate it.  I have some talented freshman and I want to make sure we don't lose anymore.  I offered developmental stuff like this last year and nobody showed up.  Any help or advice would be appreciated.
CoachRB ANSWER—
Coach–
Thanks for the email.
 Go to CoachRB.com and search the Video Library. Select the Library you would like information on—shooting, ball handling, toughness drills, etc. You can spend a lot of time in the Library.
 Spend time in the Skill Development section.
It seems your obstacle is a "buy in" so a change of culture is key.
It's slow and painful, but starts by the kids having a reason to be in the gym. It must be "FUN" for them to be there.
Once you get them there, you have them and can work to help them improve.
My suggestions—-create a 3 on 3 league/program so kids/parents have the idea they are "playing" so you and the kids win. You can teach everything out of 3 on 3. It is the best use of your time possible as you continue to work on individual ball skill improvement. You will be amazed at the power of 3 on 3.
Basketball has to be important to kids before they will supply the action. They have to have a reason to get to the gym and so it has to be challenging, fun, and they must know they gained something by being there.
I hope some of that helps…RB