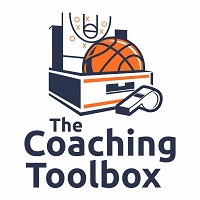 Scroll below to see the on ball screen actions.
This play is from the Arizona Basketball Coaching Newsletter..
If you are interested in being added to their mailing list, email me your:
1) Name
2) email address
3) School or Team
4) Coaching Position
and I will pass it on to the Arizona staff.
Post Up Guard/Big Man
3 runs an "Iverson cut" off of screens from 4 and 5
5 pops to the wing to receive a pass from 1.
4 re-screens for 3 who cuts to the ball side block.
4 backscreens for 1
2 lifts above the free throw line extended.
5 reverses the ball to 4 and then to 2
After reversing the ball, 5 comes of a staggered screen from 3 and 1.