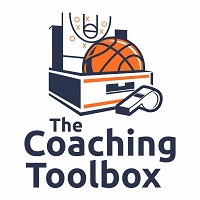 This drill is from Mike Neighbors, Arkansas Women's Basketball Coach. The drill is available on the Arkansas Women's Basketball You Tube Channel
Coach Neighbors got the drill from Fred Castro, Head Women's Basketball Coach at Eastern Michigan.
Coach Castro was an assistant with Coach Neighbors on the Washington staff before being named the Head Coach at Eastern Michigan.
Even if you don't want to run the drill as is presented, there are some really good teaching points from Coach Neighbors in the video.
Please make sure your sound is on to see the video.
Click the play arrow so see the drill.
The drill is a You Tube video, so you will need to be on a server that allows you to access You Tube to see the drill.