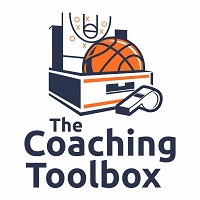 By Alan Stein, (re-posted with permission)
Coach K doesn't really believe in rules and he isn't much for setting goals.
Huh? What?
Coach K believes in standards.
Powerful distinction.
Rules confine people and put them in a box. Goals are often out of our direct control.
Standards are an effective way to hold people accountable to the process necessary to achieve success.
I received a very thoughtful (and completely unsolicited) email from Matt Schweinberg, an assistant coach at Normal Community High School in Normal, IL. Matt shared his NCHS basketball program's Iron Standards.
The four areas that NCHS focuses on are humility, listening, serving and working. These four key areas help foster leadership on the team.
BE HUMBLE
• Realize you still have a lot to learn.
• Recognize you can learn from anyone.
• Be part of something bigger than yourself.
• Team goals should be placed ahead of personal goals.
• Show empathy towards others.
• Put others' needs ahead of your own.
Everyone leaves a legacy; what will your legacy be?
LISTEN
• Listen to what others expect.
• Listen to what others need.
• Listen to the correct people.
• Listen to develop trust with others.
• Be quick to listen and slow to speak.
• What you say should have value & purpose.
Are you listening to what others have to teach you?
SERVE OTHERS
• Make the right decisions for the right reasons.
• Contribute positively anyway you can.
• Make those around you better.
• Take initiative – look for what needs to be done & do it.
• Build up others.
• Help others to reach their goals.
Are others better off because you are here?
WORK HARD
• Work hard to determine level of success.
• Work hard academically.
• Work hard athletically.
• Work hard at your relationships.
• Work hard when no one is looking.
• Recognize the greatest out work everyone.
Do others respect the work you do on & off the court?
What standards do you have in your program?
Alan Stein
Hardwood Hustle Blog
http://www.About.me/AlanStein