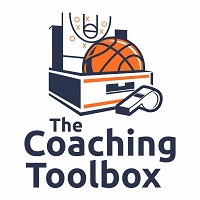 These are some zone attack principles from former Auburn Coach Sonny Smith.
You can attack a zone by moving the ball or moving people.  We use a combination of ball movement and people movement.
1. Have a Gap Rule.  That means getting between a baseline and wing defender.  We use a saddle dribble to gap so that we are only facing one defender and not two when dribbling between them.  We don't dribble straight into the gap, we dribble at one of the defender's shoulders.
2.  Have a Screening Rule.  Do you screen people?  Do you screen the interior or the perimeter of the zone?  We screen the interior of the zone more than we screen the perimeter.
3.  Have a Dribble Rule.  Our dribble rule is that if I dribble toward you, you run away from me.  If I am behind the dribbler, I follow the ball.  This rule helps maintain our spacing and helps us get shot by throwing back to the trailer when the zone shifts.
4.  Have a Flash or Duck In rule.  We flash from the front of the zone, the interior of the zone, or from behind the zone.  We like to get behind the zone so that the defense cannot see us.  We define a flash to be a short burst or a quick cut.
5.  Have a Cutter Rule.  Do you want to cut from the strongside to the weakside or from the weakside to the strongside?  We feel that cutters from strong to weak are better than from weak to strong.  That way we are not running players into the heart of the defense and it sets us up with good ball reversal and skip pass possibilities.
6.  Have a Step Out Rule.  You have to reverse the ball to beat the zone, so step your post players out to the high post to assist in ball reversal.
7.  Have a Post Cross Rule.  We X our posts when the basketball is on the wing.  We run the second cutter right off the hip of the first cutter.  Make sure you know whether your players shoot better off the move or stationary.  That applies to both your interior and perimeter players.
8.  Have a Man Behind the Zone Rule.  Do you stand him or cut him?  When we cut him, he goes from side to side and then into the heart of the defense.  We like to stand a man in the short corner.
9.  Fake a Pass to Make a Pass Rule.
10.  Diagonal Rule.  Do you make diagonal cuts and diagonal passes?  We feel that is very important.
The Coaching Toolbox has hundreds of resources for basketball coachingincluding basketball practice, basketball plays, basketball drills,basketball quotes, basketball workouts, basketball poems, and more!