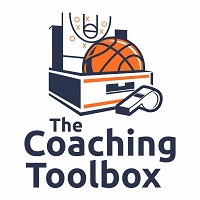 This comes from Creighton Burns' newsletter:
TEAM ATTITUDE
1. Blame Nobody…Expect Nothing…Do Something (No Excuses)
2. Compete (No Excuses)
3. Be On Time…Pay Attention…Practice & Play Hard (No Excuses)
4. Always Listen – it is what is being said that is important, not how it is said
5. Play through Referee's Calls
6. Know, Accept and Embrace Your Role
7. Hustle to the Free-Throw Huddle
8. Hustle On and Off the Floor during Substitutions
9. Hustle to Timeouts
10. Always Learn – understand concepts & ideas and apply them in game situations
11. No swearing On the Court
12. No Hanging Head
13. Never Quit On A Play! Never!!
14. No Poor Body Language
15. No Pointing Fingers (Unless for a good pass)
16. Always Love – your parents, coaches, and teammates
17. Attitude of Gratitude – Say "Thank You"
18. Look People in the Eye When Communicating
19. Be a Role Model Off the Floor – look the part
20. Share the Basketball, Protect the Basketball
21. Get Back On Defense – No Transition Baskets
22. Loyalty – Remember the people that have helped you in your basketball endeavors
23. Laugh – Enjoy the time spent with teammates and coaches
24. Take Skills Pride in All That You Do
25. Be A Great Teammate – Be Unselfish
"This above all, to thine own self be true, and it must follow, as the night the day, Thou canst not then be false to any man."
The Coaching Toolbox has hundreds of resources for coaching basketball including basketball practice, basketball plays, basketball drills, basketball quotes, basketball workouts, basketball poems, and more!