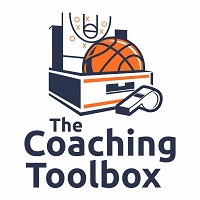 While we were waiting on the Finals to start a couple of weeks ago, ESPN showed Game 6 of the 1987 NBA Finals between the Celtics and the Lakers. One of the things that stuck me was the number of players from that game who were now in the NBA as head basketball coaches, assistant coaches, or NBA executives.
I could be missing a couple, but here is the list to the best of my ability off the top of my head. Please let me know who I have missed.
Boston had Danny Ainge, Larry Bird, Kevin McHale, Rick Carlisle, Sam Vincent, and Dennis Johnson who all continued their careers in basketball as head coaches, assistant coaches, or front office personnel. Los Angeles had Magic Johnson, Kareem Abdul-Jabbar, Kurt Rambis, and Byron Scott.
I guess you could also throw in Tom Tolbert (LA) and Bill Walton (Boston) to the mix as they have become television analysts.
I guess that begs the question, Were those teams successful because they had players who thought the game and loved it, or did they become coaches and executives because they were a part of the success that both of those franchises enjoyed during their careers?
It is with mixed emotions that I talk to players when they ask about or want to discuss getting in to teaching and coaching. It reminds me of the time in my life when I was so excited about getting started in the profession and it has certainly led to a lot of joy and positive relationships in my life. On the other hand, I know how consuming it can become and how much time it takes to do the job right, so I worry about that aspect of their desire to coach.
However, I do know that all of the players who wanted to coach were easy to coach and did seem to think and understand the game at a higher level, even as high school players. One of the nicest things you can have in coaching is when a former player joins your staff. It makes you feel like you are doing something right. They also understand what you stand for, what your program is about, and they are as loyal as anyone could be.
The Coaching Toolbox has hundreds of free resources for basketball coaching.