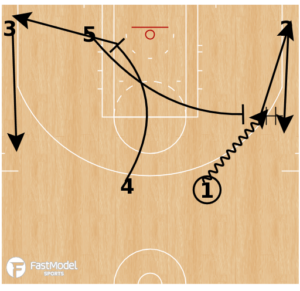 This man to man play came from the FastModel Sports Plays and Drills Library.
It was posted by Zachary Weir, South Grand Prairie HS (Texas).
Coach Weir's Twitter account is @WEIRbasketball.
You can also find out more about FastModel Play Diagramming software by clicking this link: FastDraw
Comments from Coach Weir:
Quick hitting Side PnR set. Consecutive multiple actions and space make this a tough cover for defenses. Options for multiple counters to counteract different coverages as well.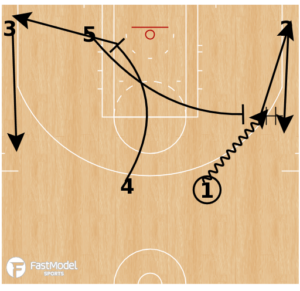 1 will DHO with 2.
4 will down screen for the 5 who will then sprint to the 2.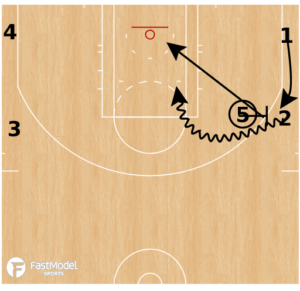 PnR between 5 and 2
2 will have options:
Create for himself
Find a shooter weak side
Shooter "shaking behind"
Hit roll man