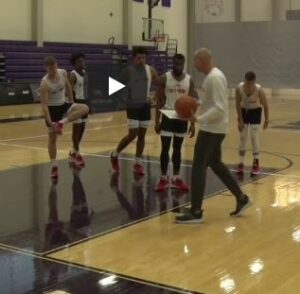 This video is with Chris Mack of Louisville.
The drill is to work on conditioning and your transition offense after a made basket.
You will need to be on a network that allows you to access YouTube to view the video.
Click the play arrow to view the video.
There is narration with the video, so please make sure that your sound is on.
You can find out more about the Championship Productions video that this clip is from at this link: Man-to-Man Offensive Concepts: Transition & Effective Actions.
The video with Coach is available in both DVD and online format.
Click the play arrow to start the video.