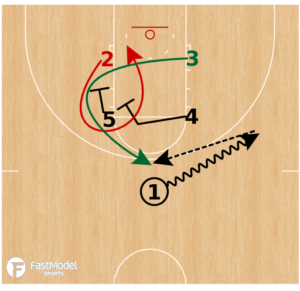 This man to man play was contributed by Dave Nedbalek, Assistant Men's Basketball Coach at The University of Texas at Tyler, to the FastModel Sports Basketball Plays and Drills Library.
These are Coach Nedbalek's comments on the play.
The Louisville women's basketball team is a 1-seed in the NCAA Tournament.
Coach Jeff Walz runs some terrific box sets.
This is a really good three point set, that also features the ability to throw the ball inside.
They ran this in their second round game against Michigan.
You can also find out more about FastModel Play Diagramming software by clicking this link: FastDraw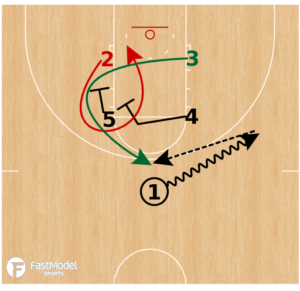 5 and 4 set a double stagger screen
2 loops/curls back to the block
3 comes off the double stagger
1 passes to 3.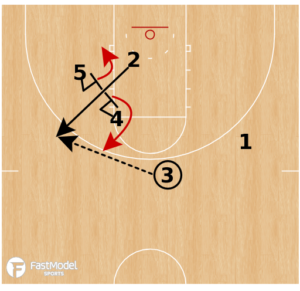 4 and 5 set an elevator screen
2 cuts through the elevator screen
3 passes to 2
5 and 4 split (5 to post | 4 pops to three)