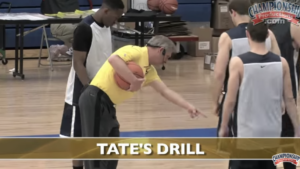 The video in today's post is with Dallas Mavericks Assistant Coach Larry Shyatt.
He is also the former Head Coach at Wyoming and Clemson as well as an assistant at Florida State.
The drill forces your players to sprint back in conversion defense, communicate, and rotate.
If you are interested in finding out more about the DVD that the video sample came from, click here:
Larry Shyatt: Building a Defensive Culture – Basketball — Championship Productions, Inc.
Make sure your sound is on as you watch.
The video is a You Tube video.
Click the video to start the presentation.