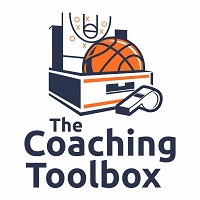 The Tom Izzo and Bo Ryan Notes below are from Coach Scott Peterman's eBook Inventory.
This week's eBook bundle is the Boston Celtics Space, Pace, and Pick and Pop Offense paired with the Michigan State Defense Playbook.
Click here for details on Boston & Michigan State
and, as always email or call/text me at (317) 721-1527 with any questions.
I hope you can at least get some ideas that might fit your needs.
Tom Izzo
These notes are from John Zall's Michigan State Defensive Playbook
"Hit, Find and Fetch" – this is Michigan State's rebounding mantra. Tom Izzo preaches stepping towards the player YOU are boxing out and making contact to force them away from the rim. Instead of holding your seal and letting the ball hitthe floor; Michigan State players are taught to go find the basketball and rebound it out of the air.
• Use 2 hands to go after the basketball
• Rebound ball above head = good rebound
• Low man wins when making initial contact
• Sends 4 to the offensive glass (Point Guard gets back). This forces the other team to adjust.
• Must be able to get back behind post player on shot attempt
It is important to contain the basketball. Multiple help rotations lead to players being out of position to rebound.
Defensive teaching point–more turnovers are forced by pressure on the basketball rather than the other 4 defenders.
Must have elbow help and block help.
Mick Cronin, Cincinnati
This first group of notes from Coach Cronin were listed by Zac Boisvert on his site www.pickandpop.net
Offense/Defense Synergy
A major key to your defense is your offense (live ball turnovers will kill your defense)
Control the game with your offense so that teams are forced to 5 on 5 versus your defense
Personnel is everything (Why is this only talked about offensively? Does your defensive scheme fit with your personnel?)
Practice
Majority of team work in practice involves some kind of disadvantage work.
Create drills where you can't possibly rest.
Playing hard isn't enough. You need to play smart too.
Stance
Chest in front
Butt to the rim
Make him score over you
Fingers to the sky
Hands in front (forces you to have your head back)
As he picks up his dribble, inch up to his body to take away vision
Difference Between Winning and Losing
Willingness to play team ball
Willingness to be held accountable
Willingness to cover for each other
Just because a player is talented, doesn't mean you can win with him
Sell your team on why we win and other teams don't (Make sure they understand it's often not about talent)
Bo Ryan
These notes are a part of Scott Peterman's World's Greatest Coaching Notes Volume 12
Philosophy:
I. Give up fewer shots
– turnovers
– eliminate 2nd & 3rd shots
II. Poorer shots
– shots out of range
– low % shots
– off balance
Whole Method:
– keep ball out of middle
– keep ball out of post
– force catch outside the 3 pt line
– one pass away deny/gap
*shell drill/lane line
-hand up hand down/ mirror ball
-maintain committed side
-one pass away deny (thumbs down) hand in passing lane
-2 passes away weak side- one foot in paint
-in post 1 step cushion
*shell drill/ wing
-ball close out, hand up and down (post pass)
-one pass away in post/DEAD FRONT
-one pass away, jump slightly to ball/hand in passing lane
-two passes away-drop to middle of lane (back to basketball, until ball is put on floor)
-opposite wing-middle of lane (see ball and man).
*shell drill/to other lane line
ball close out
1 pass away/hand in passing lane
2 pass away/1 foot in paint
*shell drill perimeter
-ball close out
-one pass away deny/hand in passing lane
weak side help/middle of floor
post/dead front
*shell drill/post feed
-if post "D" gets caught behind, stay between man and basket
-1 pass away, help and dig up
-RAID the post/be ready for skip pass/close out recover
STANCE
-base wider than shoulder
-sitting position
-back straight
-hands out
-play bigger than you are
-if dribble/dig up
DRILLS
1. shadow drill
2.zig zag
*dead-mirror ball, pass to coach, jump to ball
*charge, and get up quick
3. wipe the floor
* 2 slides open up/square back up/dribble swipe up/shot, yell hot block out, square back
up,/drop, dive,/dead, mirror ball
Wing denial drill
-show in gap
-open in post
Close out drill
-get high hand pressure
-contest pass into post
-quick short steps
-guard against triple threat
-move when ball is in air
Driving line drill
-force offense to baseline
-after ball is dead, make pass to coach go again
Jump to ball drill
-jump to ball/front cutter
-pass to coach, jump to ball, slide, open, secure ball (CHIN UP)
– go 15- 30 sec.
Post "D" drill
-don't lean or hug post/1 step cushion
-wing pass is made to wing "D" drive leg up and over to dead front
-"O" trying to pin
*Med. To high post
-deny
-go behind
-3/4 front
-IF post dives low-FRONT
Post "D" 1 on 1
-all players work on post "D"
-"D" has to beat post player to spots
-go low to high
*30 sec. to 1 min.
Help and recover wing pent. Drill
*Dribble pent. From wing
-help, stop pent. When dribble is dead/recover
-kick for shot/recover high hand pressure
-block out, rebound, chin, outlet
*Post drop rotation drill
-"D" start in paint
-meet dribble pent. Before paint(help with chest up, hand back, don't reach)
-rotate recover on shooter
-block out/ chin/outlet
MUST HAVE SYNERGY
NOTES:
1. Defense is hard work
2. guard players like you hate to be guarded
3. 5 on 5
4. Heart and Desire
5. Defense can always hold you in a game
6. Conditioning is a MUST!
This week's eBook bundle is the Boston Celtics Space, Pace, and Pick and Pop Offense paired with the Michigan State Defense Playbook.
Click here for details on Boston & Michigan State
and, as always email or call/text me at (317) 721-1527 with any questions.