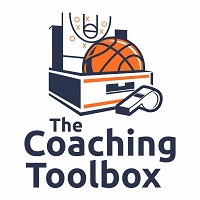 This article was written and contributed by Scott Rosberg
Last week I wrote about 5 team themes that I have used with my teams through the years to help develop our program's culture. If you missed that post click here to read it. Today, I am going to talk about five more of the themes I have used through the years. Also, if you are interested in more themes & quotes or more information on establishing team themes with your teams, I highly recommend you pick up a copy of Bruce Brown's book 1001 Motivational Messages & Quotes at the Proactive Coaching website.
Perseverance
Perseverance is about staying the course when things get tough.  It is having the mental toughness to fight through difficult circumstances. It is having the ability to recover quickly enough from some mistake to get oneself back on the road to success. As you make your way through life, understand that there will be problems along the way.  Don't let the problems stop you from moving to where you want to go.  Get back up quickly, dust yourself off, and attack your situation with the same determination that you had before your setback.  Not only will you be showing perseverance, but you will also be another step closer to the goal you are seeking.
"The man who wins may have been counted out several times, but didn't hear the referee."
H.E. Jackson
Winning & Losing
Too often young people and people involved in athletics focus way too much on the scoreboard as a determiner of success. While the scoreboard is there for a reason and winning the game is a goal of competition, there is so much more to success than just winning a game. With all the teams I have coached through the years, I tried to instill in them a focus on many more things that determine if we were successful: how hard we played, how smart we played, how well we played together, whether we achieved our potential.
People often compare themselves to others.  I tried to instill in my players the idea that they should compete against a vision of their best selves and that we should compete against a vision of what we could be as the best team we were capable of becoming.  Every day that you wake up and get out of bed, you will be moving one way or the other – toward success or failure.  The choice of which direction you go is one that you make every day.
"Success is peace of mind that is the direct result of self-satisfaction in knowing you did your best to become the best that you are capable of becoming."  John Wooden
Adaptability
The ability to adapt to the various situations one finds oneself in is important in all aspects of life. In athletics, it is critical to team and individual success because athletic endeavors are fraught with adversity, and the adversity comes in many forms. On any given day, in any given situation, a person may have to deal with a myriad of problems and dilemmas that could affect his or her focus on the task at hand. The ability to adapt to problems is crucial to getting through those problems and growing from them.
Another important part of adaptability is the idea that people need to adapt to each other and to the teams or groups they are part of. When people are selfless and they give up a part of themselves for the good of others, they are showing their adaptability to something bigger than themselves. Everyone, including the leader, needs to have the flexibility to adapt for the good of all. When all members of a team, group, or family understand the importance of maximizing their strengths while giving of themselves selflessly, anything is possible.
"The art of life is a constant readjustment to our surroundings."  K. Okakaura – Japanese Author
Courage
Courage is oftentimes a misunderstood word, and it is especially misunderstood by young people. So often, people believe that courage is something that is dramatic or newsworthy, like running into a burning building to save a baby. While that certainly is a courageous act, courage occurs in many other instances in life that are not anywhere near so dramatic, and yet can be almost as important for the people involved.
True courage is often seen in the everyday elements of life, the decisions that people make on a regular basis. These decisions can be those that are made alone or in groups and teams.  As we explore the concepts of courage, we start to see that courage is all around us, and there are many moments that provide opportunities for us to display courage. Choose to live courageously every day by making the right decisions that affect everyone in the best way possible.
"Courage doesn't always roar.  Sometimes courage is the little voice at the end of the day that says I'll try again tomorrow."  Mary Anne Radmacher – Author
Leadership
A leader needs to learn to lead in a variety of ways.  Leadership is not about telling other people what to do. The best leaders realize they are there to serve those they lead.  Leadership is about helping others to realize the potential they have, and then helping them to rise up to that potential and achieve what they are capable of. But leadership does not have to come from one person in an organization. In fact, the best organizations have multiple leaders at multiple levels. In athletics, while the head coach is the ultimate leader, there are assistant coaches who lead as well. Then there are players who have natural leadership tendencies that allow them to lead their teammates. Finally, sometimes, certain players are bestowed the title of captain, giving them a responsibility to lead the members of the team.
However, any and all members of a team can be leaders, no matter the organization and no matter who the individuals are in that organization. It is critical for the ultimate leaders of the organization to recognize the importance of letting the natural leadership of various individuals within the organization come to the forefront.  It is also important for the leader to sometimes recognize that he or she has to cultivate that leadership to come forward.
"Leaders are chosen to serve; there is always trouble when a leader forgets this."  Unknown
These two posts have been just a small sampling of the kinds of themes you can use with your teams and just a glimpse of some of the ideas you can talk about with your teams when discussing them. Each of the themes in these two posts is in my gift book for graduates, Inspiration for the Graduate. There are also many more quotes in support of each of the ten team themes covered in the book. Also, the first page is set up for you to write your own personal message to the graduate. The cost of the book is $7.95 plus shipping, or you can get a 10-Pack Bundle for just $70.00 plus shipping. To order Inspiration for the Graduate or to download a free PDF of the Introduction and First Chapter of the book, just click here.
About the Author of this Article
Scott Rosberg has been a coach (basketball, soccer, & football) at the high school level for 30 years, an English teacher for 18 years, and an athletic director for 12 years. He has published seven booklets on coaching and youth/school athletics, two books of inspirational messages and quotes for graduates, and a newsletter for athletic directors and coaches. He also speaks to schools, teams, and businesses on a variety of team-building, leadership, and coaching topics. Scott has a blog and a variety of other materials about coaching and athletic topics on his website – www.coachwithcharacter.com. He can be reached by email at [email protected].
Scott is also a member of the Proactive Coaching speaking team. Proactive Coaching is dedicated to helping organizations create character and education-based team cultures, while providing a blueprint for team leadership. They help develop confident, tough-minded, fearless competitors and train coaches and leaders for excellence and significance. Proactive Coaching can be found on the web at www.proactivecoaching.info. Also, you can join the 200,000+ people who have "Liked" Proactive Coaching's Facebook page at www.facebook.com/proactivecoach. Scott can also be reached through Proactive Coaching at [email protected]