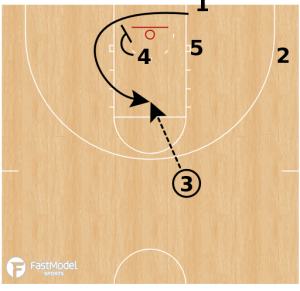 This baseline inbound play run by Cincinnati (coached by Mick Cronin at the time) and was posted to the FastModel Sports Basketball Plays and Drills Library by Tony Miller.
Tony is the men's assistant basketball coach at Bob Jones University in Greenville, SC.
You can also find out more about FastModel Play Diagramming software by clicking this link: FastDraw
These guard-to-big and big-to-guard screens will create mismatches when defenses switch or open shots when screen defenders "show" on offensive players receiving screens.
Cincinnati Bearcats – 3 Low BLOB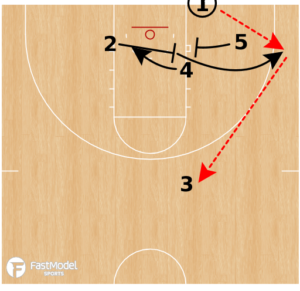 2 sets a back screen for 4.
5 sets a cross screen for 2.
1 passes to 2 for the shot.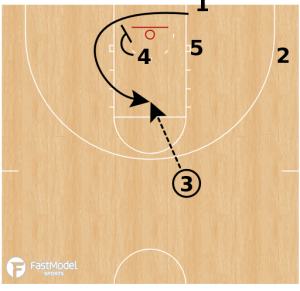 If no shot, 2 passes to 3.
4 sets a down screen for 1.
1 curls or flares for a pass from 3.