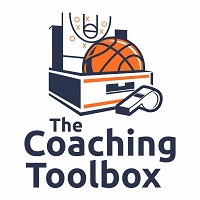 This article was written and contributed by Scott Rosberg
Today's post comes from a comment I have heard various coaches make through the years – "I just don't read." As an English teacher for 18 years, reading was obviously a very big part of my job, and it was a huge part of what I was trying to get my students to do. As teachers, we expect our students to read the various assignments that we give them. No matter the subject, reading is extremely important to the success of our students.
Reading is also extremely important to my success as a teacher. Of course, I need to know what I am teaching, but I also should know a variety of material that would support or be in the realm of what I am teaching, too. It also helps to have a general knowledge of various elements in the world. Obviously, the more I know, the better prepared I can be. Reading is one of the best ways for me to prepare to be my best.
This same concept is important in athletics, as well, especially when it comes to coaches. There are a variety of ways for coaches to improve themselves. Live coaching clinics & workshops, DVD's, online video clinics, meetings with mentor coaches, online magazines, blogs, podcasts, YouTube videos, downloadable PDF's, newsletters, print magazines, books, eBooks, and booklets are all ways to learn more about one's sport, coaching & athletics in general, or any other self-improvement topic that could help one become a better coach. Looking at that list, there is a wide variety of media that a coach can turn to learn more about his/her craft.
Each of those methods of learning has value, merit, and worth. I always suggest to coaches that they open themselves up to as many methods as possible to improve at their craft. Reading is one of those methods, and I would argue that it is quite possibly the most important of those methods because there are more chances to read than any other medium out there.
However, when talking with coaches about various written materials that I think they should read, I sometimes hear from them, "You know, I just don't read all that much." While I don't say it, some of my first thoughts are usually, "Seriously?! Why not? Do you want to be the best you can be? What if your players said to you, 'I just don't ________.' about something that you tell them they need to do to help be the best they can be?"
I realize that coaches come in all varieties, and some just aren't as into developing themselves as much as others. Some are just helping out a team in a rec league to offer the head coach a little help, so they are not necessarily focused on getting too much information on coaching. However, I would submit that these people are prime candidates to learn a bit more on the topic of coaching and coaching their sport, so they can maximize their chances for helping the kids have a great experience.
Other coaches fall into the realm of "long-time veteran" coach. They sometimes feel they have all the knowledge they need, so there is no need for them to read more on coaching or on their sport. Well, I fall into that category of "long-time veteran" coach, and I have always read as much as I could on coaching and on my sports. There is always more to learn, and it is also enjoyable reading about something for which I have a passion.
In between the novice and the long-time veteran are the majority of coaches – coaches who have been coaching for a few years, but who still have a lot to learn. These are the coaches that are the most disappointing when I hear any of them say they "just don't read," as their reason for not reading certain books that could help them become better coaches. They have the most to gain and to give, so increasing their knowledge is critical to their success and their ability to help their players and teams develop.
Now, it could be that they just don't read anything, not just coaching materials. Some people have struggled to read their whole lives or they just were never into reading, and so they just didn't do it much. For some people, reading may be difficult, so they choose not to do it. Or they may feel they are too busy to read. However, for anyone who struggles with these situations, there are other ways to "read" materials to help them.
Audiobooks are a great way to "read" a book. You get the same information, you often get it in the writer's voice, and you can do it while doing something else, so you don't have to set aside extra time for it. Podcasts are another great medium to get a lot of information to help you improve. While podcasts are not exactly like audiobooks, many podcasts are basically blog posts or some other form of the written word conveyed through audio. But even for those that aren't, there is often a lot of great information for listeners to consume that will help them improve in whatever they desire. I have been listening to podcasts for two years, and many have really helped me in my coaching and other areas of my life.
Webinars and online courses are also great formats to learn a lot of information packed into a fairly short amount of time. So are online videos. While there is not much in the way of reading in the video format, you can get a lot of information, and you can see it put into action. Video is a great way for coaches who don't read much to still pick up a lot of great information.
No matter what method you use to "read," make sure you do so. While I prefer actually reading a book, booklet, article, post (like this one!), etc. over most other formats, any method of consuming helpful information will give you new ideas and strategies to help you improve your coaching. Please don't use the excuse that "I just don't read" to limit yourself from becoming a better coach. Find some way that works for you, carve out the time necessary to do it, and then get ready for new levels of growth and development.
Then again, if you have read this far in this article, you are probably already doing those things. I guess it's time for me to do a podcast and a video of this post for all those people that "just don't read"!
I would love to hear your thoughts on these ideas in the Comments section below or on the Coach with Character Facebook page. My next post will focus on some different books, blogs, podcasts, etc. for you to consider "reading" this summer.
About the Author of this Article
Scott Rosberg has been a coach (basketball, soccer, & football) at the high school level for 30 years, an English teacher for 18 years, and an athletic director for 12 years. He has published seven booklets on coaching and youth/school athletics, two books of inspirational messages and quotes for graduates, and a newsletter for athletic directors and coaches. He also speaks to schools, teams, and businesses on a variety of team-building, leadership, and coaching topics. Scott has a blog and a variety of other materials about coaching and athletic topics on his website – www.coachwithcharacter.com. He can be reached by email at [email protected].
Scott is also a member of the Proactive Coaching speaking team. Proactive Coaching is dedicated to helping organizations create character and education-based team cultures, while providing a blueprint for team leadership. They help develop confident, tough-minded, fearless competitors and train coaches and leaders for excellence and significance. Proactive Coaching can be found on the web at www.proactivecoaching.info. Also, you can join the 200,000+ people who have "Liked" Proactive Coaching's Facebook page at www.facebook.com/proactivecoach. Scott can also be reached through Proactive Coaching at [email protected]