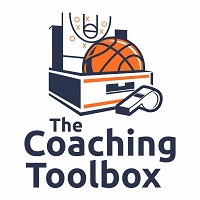 These two plays to run to get an offensive rebound on a free throw were posted on Xavier Men's Basketball Coaching Newsletter Archive.
Click here for their entire archives
Even if you don't like these two plays, I hope they encourage you to find something that will work for you!
Even the best FT shooting teams miss 3 out of 10 fouls shots in game situations. This creates an outstanding offensive rebounding opportunity for your team. This is one aspect of basketball that does not work every time you execute it perfectly. But I can assure you that if you have FT offense on every time your team attempts a FT next year, there will be numerous Big Boards that could in turn mean extra possessions and extra wins as a result. Its also just another thing your opponents must focus on even if they have you scouted!!
We (Xavier) defend any FT offense by teaching the top foot block out technique. Have your player begin with feet together as close to their opponent as possible, then on release step with their top foot to initiate the contact and get that player under control more quickly. Too many players begin in a bad position on FT defense.
CIRCLE
Have your best rebounder step into lane as they have been doing all game, except this time they circle around to weak side block. Best athlete goes to rim line. Your "safety" rebounder waits for the ball to hit the rim then sprints to block area just vacated by your best athlete. Even though they have to wait until ball hits the rim, you'll be shocked at how many rebounds this player will get.
FLOOD
This is our Miss FT play as well as 3rd option of FT Offense. Good to teach your worst FT shooters!!! Best rebounder runs circle. Best athlete comes higher than normal and draws the person who "Has the shooter." The shooter waits for ball to hit then releases and gets running start at rebounder. Again you'll be surprised how
many times the shooter gets it!