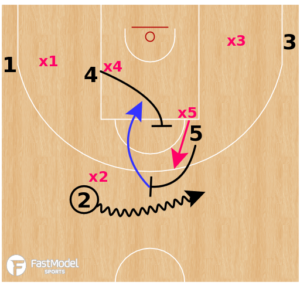 This man to man quick hitter came from the following pages of the FastModel Sports Plays and Drills Library:
Barcelona – Zipper hand-off & PnR Spain action – FastModel Sports.
You can also find out more about FastModel Play Diagramming software by clicking this link: FastDraw
The play was contributed by Kostas Kalogeropoulos who currently coaches at Olympiacos BC in Greece. You can also see him on Twitter: @KostasKal4
His comments are:
Set play with Spain pick and roll action, followed by reaction against low post strong side trap by Barcelona in the game vs. Fenerbahce.
Editor's note from Brian: Just some ideas to break apart and use in different parts of your offensive system. More than likely this isn't going to unfold as this scenario shows, but some good pieces of offensive action to look at.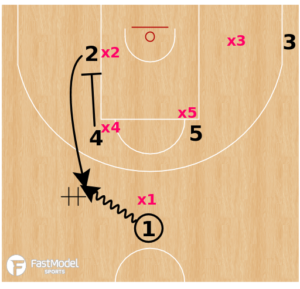 Zipper down screen into a dribble hand off.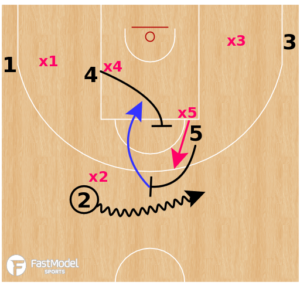 Spain pick and roll action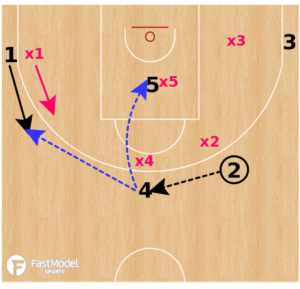 High-low OR pass to wing.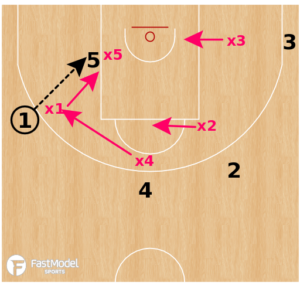 On this occasion, after the post feed is made, the defense packs the paint and X1 traps.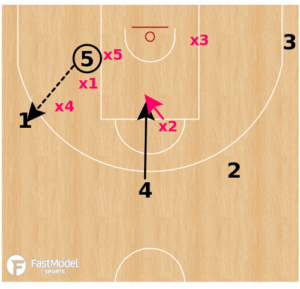 4 cuts from top forces X2 to commit to him, 5 passes back to 1. This won't happen every time against every defense but perhaps it gives you something that you can apply if teams trap your post entries.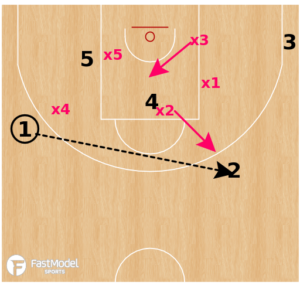 Skip pass to 2, X2 can only make a late close-out.