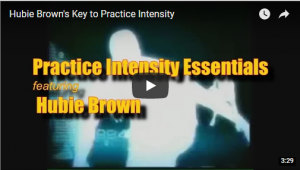 Some thoughts from Hall of Fame Coach Hubie Brown:
1) Developing practice intensity
2) 5 Things to do in a timeout
3) Handling traps
These three videos were taken from Coach Lee DeForest's Hubie Brown 9 hour video clinic. You can find out more about it by clicking here: Hubie Brown Video Clinic
Please make sure your sound is on to see the videos.
Click the play arrow so see the drill. T
he drill is a You Tube video, so you will need to be able to access You Tube to see the drill.
Hubie Brown on Practice Intensity
Hubie Brown 5 Things to Cover During a Timeout
Hubie Brown on What to Do with a Trap
These three videos were taken from Coach Lee DeForest's Hubie Brown 9 hour video clinic. You can find out more about it by clicking here: Hubie Brown Video Clinic