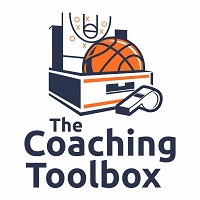 I received this article from Mano Watsa of PGC Basketball. I know that deciding upon and communicating about playing time is one of the most difficult aspects of the job of coaching. Everyone has different beliefs, but I hope that you might find something in this post that you can use to help your team either this year or that it can be filed to use next year.
I have also included links to two previous articles from PGC Basketall at the bottom of this post
My coach isn't playing me much and I don't understand why…
Below is an email correspondence from this past week between Dena Evans, owner of PGC Basketball, and a PGC grad who she corresponds with throughout the year.
As many players (and parents) have these types of concerns during a season, we thought Dena's response will benefit everyone in our PGC community. Coaches, we recommend you share this with your entire team in order to pro-actively address this common issue.
Hey Dena,
Just getting home from my game and I didn't play very much.
I don't know why.
The last game I won the game for us and today I didn't play much…kind of frustrating because I really feel like I could've helped us out tonight.
It just doesn't make much sense to me.
A friend has been assisting me through this difficult season and has recommended I look into transferring in the next year or two.
I'm not the type of person who runs from challenges when times get tough.
But, this year just hasn't been what I thought it would be. It's still pretty early in the season, so I'm just doing my best to turn it around.
I feel like I've made an impact on my team, but my coach seems to think otherwise.
In my opinion, I'm doing everything I am supposed to do, and much more. So, it's kind of like my coach is telling me one thing, but then doing another.
I know I'm going to go through unfair situations in my career, and I think this is probably one of them.
Any feedback would be greatly appreciated.
Thank you Dena,
Mike
—————–
Mike,
It's December 8th. Basketball season is a marathon, not a sprint.
Stay in the moment.
Stop thinking about next year or about transferring.
Focus only on the things you can control.
Know that every real athlete who is worth their salt has been through adversities, doubts, frustrations, and unfairness (often in their freshman or sophomore years, in particular).
It's December 8th. Stop letting every thought and doubt on the surface of your mind lead you down a hole.
Stop analyzing every little decision your coach makes.
Remember why you play. Remember what you love about it. Remember the things you can control and let go of all the things you can't.
Have a short memory. Let stuff go. Have as much fun as possible.
Touch as many people as possible in a positive way.
It's December 8th. A whole lot of opportunities, disappointments, ups and downs will come your way before the season is over.
You'll miss it all if you keep worrying about the little things.
Don't major in minor things.
Focus on the stuff that matters…your attitude, effort, love of the game, your teammates, doing your best every day, learning every day, staying in the moment, making a fan's day, being a positive influence on some little kid who looks up to you.
Did I mention that it's only December 8th?
Stay focused on what matters and what you can control, or you'll miss the best parts of the season — a season you'll get only one chance to experience.
Next play, next game, next opportunity.
What matters is NOT what your coach does, but how you respond to it.
Keep in touch,
Dena
More articles from PGC Basketall:
5 Ways Players Can Improve Immediately
Dealing with Season Ending Disappointment
PGC Basketball Camp locations and enrollment are now open for the summer of 2015.

IS PGC FOR YOUR PLAYERS?
PGC offers intense 5-day, 4-night courses for junior high, high school, and college players.
Not just for point guards, PGC courses teach players of all positions to play smart basketball, to be playmakers, and to be coaches on the court.
Click here for information on this year's camps.
PGC IS FOR COACHES TOO…
Over 500 coaches of all levels attend PGC each summer, as each course serves as an unparalleled, information-packed coaches clinic.