These two plays are from Scott Peterman's New San Antonio Spurs Mid Range Offense eBook Playbook.
We are starting our back to school eBook Sales
Back to school Sale: 4 eBooks $35
(Click for more information about each)
If you want me to put any 4 eBooks together for you, email me at bwilliams@coachingtoolbox.net or call/text me at 765-366-9673
Diagrams created with FastDraw
Pin DHO Weak Option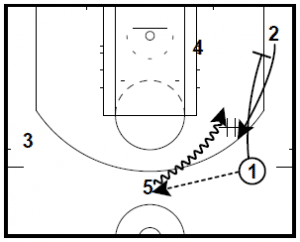 1 passes to 5 then screens down for 2.
2 cuts up to get a DHO from 5.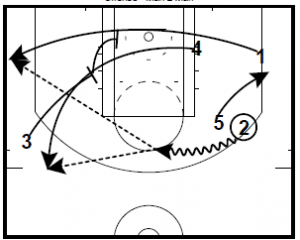 2 drives middle as 3 screens for 4 then screens for 1.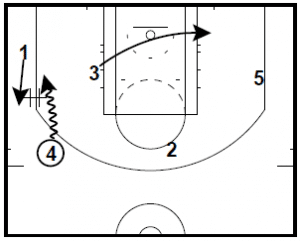 If 4 gets it, he looks to DHO with 1 in the corner.
Pin DHO Weak Post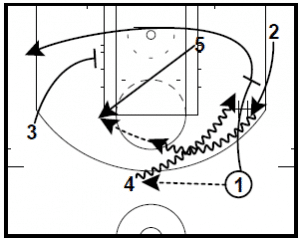 1 passes to 4 then screens down for 2.
4 gives 2 a dHO as 1 cuts to the opposite side off of 3.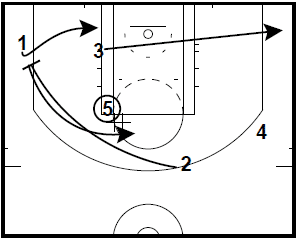 If 5 gets it, 2 cuts over to screen for 1.
If 1 back cuts, 2 loops back for a hand off from 5.

We are starting our back to school eBook Sales
Back to school Sale: 4 eBooks $35
(Click for more information about each)
If you want me to put any 4 eBooks together for you, email me at bwilliams@coachingtoolbox.net or call/text me at 765-366-9673