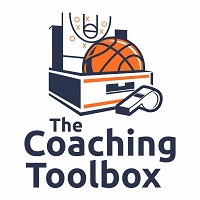 This post was written by Alan Stein from Pure Sweat Basketball
With February upon us, this time of year can be grueling for basketball players and coaches. At DeMatha, every night is a dog fight in conference play as teams are fighting for their playoff seed.  Players are in a constant state of fatigue and exhaustion, since most have been going non-stop since late August.  Nagging injuries, minor sickness, and the daily grind begin to add up.  These factors get magnified through adversity – whether on or off court.
While the end of the tunnel is near, it becomes harder to stay motivated for every practice, every team meeting, every film session, and even for every game. This time of year is known as the hump.  Average players, teams, and coaches will crumble and fall back down the hill, while the exceptional ones will continue to climb over the hump and chase the lofty goals they set during the pre-season.
No team or program is impervious to this hump.
After winning our first 17 games of the season and being ranked in the top 5 in the country, we've hit a couple of speed bumps. We've lost 3 of our last 6 games, one of which was on national TV and the other two were each by 2 points in the final seconds of the game (both of which caused our opponents and their fans to rush the court and celebrate like they just won the Superbowl). In addition, we've had two members of our team recently transfer (although they left on amicable terms).
So what do we do to keep things fresh? What do we do to get over the hump?
We mix things up. We have fun.
This past Monday, instead of taking our team through our normal in-season strength workout, I decided to change things up and do a 20 minute Yoga session.  Yes, Yoga.
We followed the 20 minute routine on Kent Katich's Yoga Hoops DVD (which I highly recommend): http://www.twitpic.com/8dq5mf
Our guys loved it!
This Yoga session was great for their bodies and great for their minds.  Per a team vote, we've decided do this Yoga workout every Monday for the rest of the season (and will continue with our normal strength workouts on Wednesdays).
Coach Jones took it a step further and made the brilliant move to cancel yesterday's practice and take the team bowling instead!
His approach was awesome. He went into study hall and told the guys that there would be a change for practice. He then assigned four captains and told them to pick teams.  He didn't tell them what they were picking teams for… but just to choose guys they would want on their team regardless of what the competition was.  This included having a student manager on each team.
Once the teams were selected, he told them we were going bowling! The players were excited to do something different… in all honesty… to not practice.
To ensure our afternoon of fun would remain competitive, Coach Jones offered a pair of the new Nike KD IV's to the highest individual score as well as additional prizes for the highest team score.
The guys had a great time.  It was a way to bond as a team and to have a little fun.
I am confident this will help get our players (and coaches) over the hump and reignite the spark of achieving our post season goal of winning our conference tournament championship and winning the DC City Title.
I'm certainly not suggesting you turn the end of your season into a free for all, as practice and preparation still needs to be a focal point.  However, when looking at the big picture, I truly believe that team unity and having fun is just as important as X's & O's and running sprints.
As a coach, if you sense your players have lost motivation or aren't having fun… you need to find ways to fix that. It will result in improved morale which always results in improved performance on the court.
Instead of a normal practice, why not have a spontaneous game of whiffle ball?
Instead of a film session, why not buy a few pizzas and watch Hoosiers?
What about ending practice an hour early and having a team H-O-R-S-E competition?
Use your imagination and find your inner child!
Human beings, at every age and in every walk of life, are always more successful doing things they enjoy. They are always more productive when they are having fun.  Your players are no different.
One of the reasons I've been able to attain a certain level of success in the strength & conditioning industry is because I put time, effort, and thought into making my workouts as fun as possible. I know that if the workouts are fun, the players will give a better effort.  If the players give a better effort, they will get better results.
The same is true for basketball and for getting over the hump and finishing the season strong!
The Coaching Toolbox has hundreds of resources for coaching basketball including basketball practice, basketball plays, basketball drills, basketball quotes, basketball workouts, basketball poems, and more!