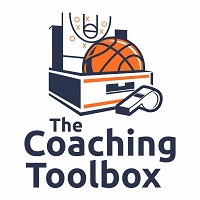 I received these notes from Steve Smiley.  They were taken at a Kevin Eastman presentation at the 2010  Pump Clinic.  Coach Eastman is an assistant with the Boston Celtics.
4 most important words – "snap" it ain't working – coaching is about adjusting
First 2/3 of life – acquiring knowledge / experiences
Last 1/3 – giving back
Six S's of leadership and coaching
1)      Survival – next day
2)      Stuff hitting fan – react, solid quick decisions
3)      Success
4)      Significance – speak
5)      Satisfaction – sofa is an acronym, stands for sitting on fat ass – wrong thing to do
6)      Sharing – with young coaches just breaking in
George Raveling said if you want to grow, you must develop relationships with books, magazines, newspaper – KE said he would add technology to the list – YouTube
Wants to ask Bobby Cox how he stayed in Atlanta for 25 of his 29 years
Habits – keys to success – we all have access to habits
1)      Command, control (completely)
2)      Do it automatically, after shown how to
3)      Precision of a machine, intelligence of a human being
4)      Successful…train it properly and be firm
Talent vs. talented
Talented people use their talent to better others – KG
People with talent use it to better themselves – bottom NBA teams have talent, but not using it
Lots of players have talent, but aren't talented
KG
1)      Makes teammates better
2)      Makes team better
3)      As a result, he's better
If so simple, why don't players do it all the time
Don't measure yourself by what you have accomplished, but what you should have accomplished by this point in your career
Jerry West – don't let talent get in way of team performance, it happens in NBA
Great players do what is outstanding for the team, not what makes them stand out
Success checks – power of investment (in future)
1)      Investment vs. entitlement (attitude of choice)
Goal – read 2 hours a day
i.      How can I find time?
ii.     How can I not!
KG – we're entitled to nothing, I've got to earn my way everyday, every year
2)      Pain of discipline, pain of regret
200-400 situps – 5am (health will regret it)
Don't look back in 20 years
Don't "F" yourself
CHAMPIONSHIP TEAMS GET PAST HARD!
Don't regret not reaching your dreams
i.      Still have dreams on what I want to become
ii.     Too many people go to their grave with dreams still inside of them – not KG, Paul, Kobe
iii.    The person who most often kills our dreams is ourself – self sabotaging
Emotional hijacking – the M-F walk (to bench)
3)      Big eyes, big ears, small mouth
Learn with eyes, ears
Not being sneaky, it's called being productive – listening while pretending to be reading
I know what I know, but for me to grow I need to know what you know
Knowledge talks.  Wisdom listens, experiences, or thinks
Not taking 500 shots…1 perfect form shot, 500 times
Success magazine – arrive ready to achieve!
$100 each – 28 guys in room – Doc "I believe in you guys – make no mistake, we will be back!" KG hid the money in the visitors locker-room in L.A.
Paycheck is your responsibility, not your employers – become more, money will follow and find you, keep working
Most valuable guy on staff not getting fired – 4 what's
1)      What is needed
2)      What am I good at that I can become great at
3)      What little things I can do nobody else wants to do
4)      What should I stay away from
Money cannot buy the following: 1) happiness 2) image 3) respect 4) success
Personal investment in your development is what will buy all of those
Success checks – follow footprints – KG met Bill Russell, Sam Jones – perimeter play, Armand Hill – offensive mind
More importantly, experience of failure – if we are smart, bring best failures to staff meetings
Doc – learn, grow, stretch, invest
What successful people do?
1)      All things unsuccessful people will not do – KG everyday
2)      Jim Rohn – success is a few simple disciplines practiced every day, failure is a few errors in judgment repeated everyday
3)      Success has a price, but also has a choice – price is what it takes to earn it, choice is willing to pay it?
4)      Success people – life long learners
5)      Want something you've never had, do something you've never done
Simple, doable, usable
Leadership
Occupy a seat or execute their position
Larry Shyatt – a leader is a position of power, how you utilize is important
–          Build or destroy (Hitler, Bin Laden, Sudam Husain, Jonestown Massacre)
–          Bad leadership can destroy your team
–          Leadership is plural – Coach K
–          Anytime, any day, any person
–          What's needed to be done with situation at hand…?
Leadership can't be personal – embarrassed because of you? Or for your team?
1)      How do you lead?
Command and control
Manage and manipulate
Build up, not tear down
Inspires and influences
2)      Can you lead talent? Boston Celtics!
Talent questions and challenges a lot more, and is unforgiving
i.      Lead talent with confidence (know what you do – better than anyone)
ii.     Never let a talented player mess or destroy with team's culture
Our eyes and ears will tell us if we follow you – players will watch what you say, do, and promise
Premiums in Boston Celtics
1)      Talent
2)      Character, not characters, Rasheed Wallace wasn't allowed to get a technical foul in 4th quarter or when the game was on the line
3)      Work ethic
4)      Discipline ourselves to be discipline
5)      Competitive drive (motor)
6)      Focus
Culture – 7 day a week, 24 hour a day (thing)
3 core covenants
1)      Winning (success)
2)      Personal sacrifice
3)      Accountability to yourself and your team
Once these are defined, communicated, and understood, then move on to standards
Standards – Boston Celtics
Professionalism
No personal agendas
Professional / respectful communication
Think of "now only" – this team, this year

We will commit to making sure everything we do is for the betterment of this team
Personal situations will take a backseat to team commitment
One way – commit to the teaching and the system that we have, trusting the coaching and holding ourselves accountable to doing it the Celtic way
Efficient team
Team of execution
Never have a bad practice
Responsibility
Trust
No excuses
Duke
Compete
Be ready 24/7
Trust one another
Be dependable
Communicate
Listen to your teammates
Have togetherness
Be enthusiastic
Go for loose balls – take charges
Have final mentality (sense of urgency)
The road to building a team…8 steps to creating a program
Create a winning culture
Create a set of standards
Build meaningful relationships
Develop trust
Foster teamwork
Find hidden leaders – players
Inspire (mission) return respect (USA) – not a goal
Anticipate, strategize, embrace change – shit happens

Only 6 players next year will be on the team from 2008 championship team
Goals – it may not be what you like, but it's best for our team (role)
When your time is up and you have to call it quits, do you just leave a job or a legacy?
KE goal is to be the most devoted sharer of basketball info
If someone you have led or coached is asked the following question…who are the three most influential, impactful people in your life – 2 parents, coach?
The Coaching Toolbox has hundreds of resources for coaching basketball including basketball practice, basketball plays, basketball drills, basketball quotes, basketball workouts, basketball poems, and more!