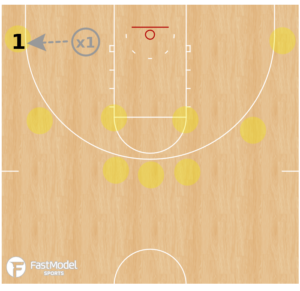 This individual skill development drill came from the FastModel Sports Plays and Drills Library.
It was posted by Tony Miller.
Tony is the Assistant Men's Coach at Bob Jones University.
You can listen to episodes of his coaching podcast at this link: A Quick Timeout
Score vs. Closeouts – FastModel Sports.
You can also find out more about FastModel Play Diagramming software by clicking this link: FastDraw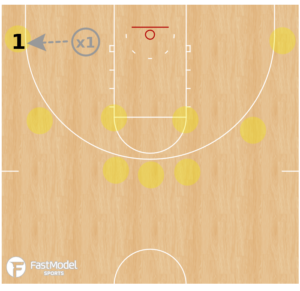 x1 begins with the ball.
x1 tosses the ball to 1 and closes out to 1.
1 reads x1's closeout and either shoots, drives right, or drives left.
"Best of 9" scoring (1 scoring opportunity originating at each of the yellow spots).