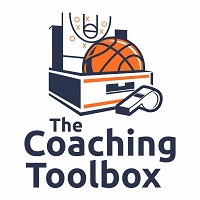 These articles were written and submitted by retired High School Basketball Coach Dave Millhollin.
Coach Millhollin is known throughout the Sacramento area for his Boys Varsity teams' fundamental soundness, discipline, unselfishness, team defense and overachievement. Dave Coached for 27 seasons and compiled 391 wins. I have included more information about his coaching career at the end of the article.
If you would like to contact Coach Millhollin, email me and I will put you in touch with him.
Article #1 Loyalty and leadership
Two types of loyalty; (one genuine, one obligatory):
Freely given type (genuine loyalty):
This kind of loyalty is given to a caring authority by members of the group based on trust.  The authority figure expects results for the benefit of the institution as well as the group and all of its members. Group members are valued and recognized for exceptional performance. This creates an environment where group members want to produce expected results; they feel like they are working with their leaders.  A culture of shared accountability exists and leaders are respected.
Demanded type (obligatory loyalty):
This kind of loyalty is taken from members of the group by a demanding authority using intimidation and manipulation based on creating fear.  The authority figure expects results for institutional or selfish reasons.  The purpose of the group's members is to serve the authority and the institution. Group members are taken for granted, they feel like they are working for their leaders and they are afraid of consequences for sub-standard performance. A culture of top down authority based accountability exists and leaders are often resented.
Which kind of loyalty do you want for your program?
What kind of leader and authority figure do you want to be?
Article #2 Establishing Players Roles and Soliciting "Buy-in"
First of all remember you as the head coach will decide what players make your team each year and what role each player will be assigned.
During the "off season" (spring through fall) when playing off season games is legal (make sure you are not breaking any rules) try to expose your players to as much philosophy and technique stuff as you can. Use this time to INDOCTRINATE your team. Let them know what your standards and expectations are and try to solicit as much "buy in" and acceptance as possible.
GET TO KNOW YOUR PLAYERS: Observe, scrutinize and evaluate each player during this time while trying to develop a rapport and healthy player/coach relationship with each of them at the same time.
Then, either during summer team camp or sometime in the fall or at the beginning of your season, go through the following process:
Your first priority is to identify the potential "cancers" on your team and the players you can't trust. Any prospective players that are like this that you do not think will be able to change – should not make (or be near) your team.
Secondly identify your "leaders" and your "workers".
You should select the team based on each player's ability to trust and be trusted, real desire to win, willingness to work and take direction and UNSELFISHNESS.
Once you have your group identified (you do not have to have your final cuts made, but you should basically know who you want on your team) by now you should know what each player can do and what basic roles you think each player should have, but………Don't hand out or discuss roles just yet.
At this point turn the attention of your players toward the things they (as a team) want to accomplish during the upcoming season and ask them to consider what reputation and identity they want to have.
With your guidance and manipulation, make, edit and finalize two lists with the group;
A list of what the team wants to accomplish (goals) and be known for (reputation or identity)
A list of what is going to be necessary to accomplish the goals and establish the stated reputation
Each player gets a final copy of both lists
The next step is to have each individual make a list of three things they are willing to individually sacrifice in order to help the team achieve its goals.
As the coach, you know what you need each player to do –individually— and you know what role you need each player to have in order for your team to be successful.
So it is after all this and in the context of the "team" that you get down to distributing individual player roles. Each player role is going to be predicated on affecting the goals of the team (winning).
Visit with each player individually, have them bring the goals and what's necessary lists as well as their individual sacrifice list to the meeting (three lists).
Look over and discuss the individual sacrifice list with each player, then make the statement something like this: "In order for us to accomplish our goals this season; this is what we need you to do…….This is what we need your role to be…….   Take the time to thoroughly go over each player's role with them, answer their questions, make any necessary adjustments and be very clear what the expectations are and how important it is for the team that their role is carried out to the best of their ability. After you are satisfied that the player understands and is committed to his/her role – ask for another list of three things that he/she is willing to commit to that will help their team achieve its goals. Let them know that each of their teammates will see and hold them accountable to their list.
This list gets printed up and distributed to each player. All players must understand and appreciate not only their own role, but the roles of each of their teammates as well. They can hold one another accountable.
You want to create an environment where it is not the comparison of roles that is important, but the execution of each role. Each player's value should not be defined by the role they get but rather on how well they perform their roles. Everyone gives and receives credit and criticism as necessary and the goal is accomplishing the team goals (winning).
Individual accomplishment and recognition is accomplished in the context of unselfishly committing to the goals of the team. Each player aligns his personal goals to the goals of the team.
About the author of this article, Coach Dave Millhollin In fourteen years at Ponderosa High School, Coach Dave's teams won 260 games (.665). From 2000 through 2009 Ponderosa won 207 games over a ten year stretch which included four SVC Conference Championships and two CIF Section final four appearances. Over his 27 year Boys Varsity Coaching career, Coach Dave posted 391 wins, produced 20 college basketball players and was named SVC Coach of the Year four times. At Ponderosa, Coach Dave's teams were #1 in California in team defense five times and in 2008 Ponderosa was the top defensive team in the Nation among shot clock states. Over Coach Millhollin's last five seasons (2005-6 through 2009-2010; 136 games) Ponderosa averaged a composite 50% total field goal percentage, 58% two point field goal percentage and 32% three point field goal percentage. Since retiring from High School coaching in 2010, Coach Dave has been actively involved in coaching Jr High level School and AAU teams as well as and running instructional basketball clinics from the primary grades through the College level.