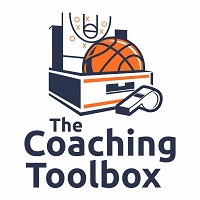 This idea came from Coach Ed Schilling. Ed has been a head coach at Wright State University, Park Tudor (IN) High School–2 State Championships, Western Boone (IN) High School, and Logansport (IN) High School. He has been an assistant for the New Jersey (now Brooklyn) Nets, UMass, Memphis, UCLA, and Indiana.
A study of 10,000 games high school, college, NBA found that in 96% of the games in the study, you can tell when to start your catch up game–that is taking quicker shots and fouling by using this formula:
Round the time up to the next minute.
Double the number of minutes  and it turns to points rather than minutes.
Add one point.
The fourth factor is that the other team has the ball.
For example: 1:22 to go in the game.
Round up the time  (1:22 rounds up to 2 minutes).
Double 2 minutes, so it becomes 4 points).
Add one point makes 5 points.
If the other team has the ball and you are behind by five or more points, then you must play in your catch up mode.
The key to being able to execute catching up, or anything in a game, is to:
Teach the players exactly what you want them to do.
Rehearse it several times in your situations segment.
You can read 13 of the 130 Winning Special Situations eBook. Click this link to read a sample of the eBook.