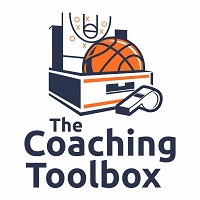 Some thoughts to stimulate your thinking on dealing with foul trouble.
DEALING WITH FOUL TROUBLE
As basketball coaches we will inevitably face the dilemma of what to do when our impact players get in foul trouble.
 We're talking about offensive IMPACT PLAYERS; individuals we NEED in the game on offensive possessions for scoring, playmaking, ball handling or rebounding.
Here are some ideas to consider:
Do we sit a player with two fouls until the beginning of the second half, or do we keep him in the game and take our chances of him picking up a third foul and then sit him until toward the middle or end of the second half?  What if we sit him, then as soon as we put him back in, he picks up another quick foul…do we decide to sit him again?
After the game is over we will evaluate what we did and figure out if it was the right call or not.  Too often we only know if we made the right decision after the game is over. This is why we call this a dilemma; It is hard to know what to do.
Here is an idea that we have used with good success; sit a player with 2 fouls in the first half or 3 fouls in the second half – until your team gets in the bonus, then sub him "offense/defense" (the rest of the half with 2 fouls in the first half, until the last 8 minutes of the game with 3 fouls in the second half.  If the player picks up his 4th foul, sub offense/defense the last 3 min of the game)
Offense/defense substitution; sub your foul plagued player in the game on dead-ball offensive inbounds possessions and sub him out on dead-ball defensive inbounds possessions.  ALSO, use free-throw situations; sub him in on opponent free-throws and sub him out on your free-throws, if he is shooting the free-throw(s), sub for the shooter and hope he makes his final free-throw attempt.
When any of our impact players picked up their second foul in the first half or their third foul early in the second half we would always make getting in the bonus as quickly as possible a top priority.  This would involve running offenses designed to draw reaches on drives, use lift (shot) fakes and always go up for shots off two feet in the paint – especially in traffic. If we have a player who has a knack of drawing fouls, we would try to get the ball in his hands as much as possible.
If we decided to keep a player in the game who picked up a first half second foul or second half third foul, we would let him know that he was coming out of the game for an extended strategic period of time as soon as he picked up his next foul.
of course all these decisions are dependent on how the game is going; if you're winning or losing and by how much.  Not all chess matches are the same!
Other ideas to consider 
When a big man is in foul trouble:
Use defensive schemes which reduce the chances of the ball getting to the low or high post
Use "double down" techniques when the ball does go to the high or low post
Teach your guards how to defend the drive so your bigs don't have to pick up fouls on guard penetration.
Don't use a big man in foul trouble to set ball screens (especially if the reffs have called any bad screens earlier in the game)
On selected defensive possessions; consider using different zone defensive alignments to protect your bigs
When guards get in foul trouble:
Consider switching defensive assignment of the guard in foul trouble on to a player who he is less likely to foul
Consider using different zone defensive alignments on selected defensive possessions
Teach your players not to leave their feet and not to reach, make sure they understand and can use individual and team defensive CONTAINMENT techniques
IN REGARD TO FOUL TROUBLE STRATEGY; DISCUSS ALL THE STUFF YOU MIGHT HAVE TO DO ON THIS TOPIC WITH YOUR TEAM AHEAD OF TIME SO THEY KNOW AND UNDERSTAND WHAT TO EXPECT. ALSO TEACH THEM HOW TO STAY OUT OF FOUL TROUBLE.
"It's not what I know, it's what my players know…… It's not what my players know, it's what my players DO!"
We hope these ideas on dealing with foul trouble have been helpful, it is an area of the game that all coaches will face at one time or another.