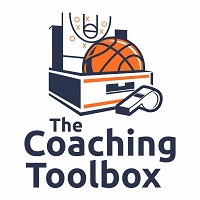 These rules that Coach Don Showalter uses for his pressure defense came from Creighton Burns' newsletter
Creighton also credits Championship Productions.
If you are interested in subscribing to Creighton's newsletter, email me and I will forward it on to Creighon.
Coach Showalter's teams start out and press regardless of personnel. Here are some ideas, rules, and tips for how you can implement this system effectively with your team.
Deflections Are Huge – Chart deflections in practices and games. It doesn't have to be a steal, just a deflection (even if it's with a fingernail). Aim for 20 deflections or more in a game. This number will tell you whether or not the press is working pretty well. For Coach Showalter, deflections are more important than steals. While your team may not have a ton of steals one game, they may get a lot of deflections. This tells you that the other team has been thrown off a bit.
Ball Pressure is Crucial – "Press" means ball pressure. Be Patient – The press may work for long or short spurts, but it will work. You must be patient with it and if you are, kids will understand that they won't get out of it. If your team thinks they will be getting out of a press as soon as a basket is given up, then they are done. You can't press with that team. Coach Showalter's teams are going to press regardless of what happens. Overall, they will play harder and adjust.
Stay With It – If ball pressure is constant all game long, you'll have many intangibles in your favor if you stick with it. For instance, the constant pressure forces your kids to play hard. So how exactly do you get them to play hard? Well, they are pressing, and if they don't play hard, they will get embarrassed.
Set Good Traps and Don't Reach – Remember, you aren't going to steal the ball on the trap, but rather out of your trap. The players who are trapping are often not the ones going to steal it. Also, keep in mind that fouling negates hustle. Therefore, keep your hands up and don't reach. Always run to your teammate when trapping and sprint to the trap (hands up, hands off).
You Must Sprint Out of Traps – Turn the shoulders and hips to the area where you want to run to. It's not as simple as it sounds, so coaches must watch their players to ensure they are doing this effectively.
Look to Tip From Behind – You can get 3 or 4 baskets a game just from doing this.

Anticipate the Next Move of the Opponent – Don't let the offensive team break the press the same way two times in a row. This should be your mindset. Keep the opposition off balance and uncomfortable.
Be Aware – This is said a ton in practice. Be aware of where your man is and what's going to happen.
Make Opponents Take Jump Shots – Be there when they shoot it and be there when they miss it.