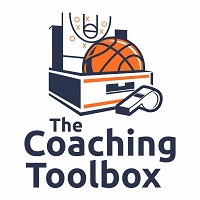 This article was written and submitted by retired High School Coach Dave Millhollin.
I have included more information about his coaching career at the end of the article.
Caoch Millhollin has contributed several insightful articles to the site. You can find links to more of them at the bottom of this post under the "Related Posts" tab.
If you would like to contact Coach Millhollin, email me and I will put you in touch with him.
Authors notes about 'Winning Priorities.'
It is not difficult for Coaches and Basketball Analyzers to come up with practical or philosophical lists or outlines like the one you are about to read. For each of the practical and philosophical priorities this article proposes; coaches must have numerous essential drills and activities to teach and reinforce each concept. In addition to drills and activities; coaches must dedicate time to explain, teach, re-teach and solidify each priority. Players must intellectually understand each concept.
Then comes the physical activity of teaching, drilling and reinforcing each priority in practice. After that comes the correction and re-teaching process and eventually the most important phase; team and individual player BUY IN. What you want is for your "Priorities or Philosophical" list to reflect how your players perform on the court. We used to call it "Philosophy in Action". The process is not easy, but I believe the pursuit is worth it and it will help to infuse "purpose" and "identity" into your team.
WINNING PRIORITIES
HANDLE

 

DEFENSIVE

 

PRESSURE

 

AND PRESSES

COMMIT NO TURNOVERS,

 

ESPECIALLY LIVE BALL TURNOVERS
QUALITY OFFENSIVE EXECUTION AGAINST PRESSURE

DEFENSIVE CONVERSION:

MAKE OPPONENTS TAKE LOW % SHOTS
DEFENSIVE REBOUNDING
APPLY NECESSARY PRESSURE
PLAY GOOD "TEAM" AND "INDIVIDUAL" DEFENSE
DO NOT FOUL

OFFENSIVE CONVERSION

HIGH % SHOT SELECTION: +55FG%
GET THE OFFENSIVE REBOUND AND SCORE THE PUT-BACK
HIGH % FREE THROW CONVERSION: +75FT%
THE GOAL IS TO:

 

SCORE

 

EVERY

 

OFFENSIVE POSSESSION!
The key is to get extremely good at the above priorities. 
Players need understand what each priority actually is; they need to understand how each priority will help to bring about winning and how important it is to become proficient in the execution of each priority. Players need to understand what their PERSONAL individual responsibilities are in relation to each priority. (THEY NEED TO UNDERSTAND THEIR ROLES)
Coaches need to learn what things they can do and say in order to train their teams to become good at each priority; this includes both physical and mental training with repetition and reinforcement.
Most coaches don't realize that they may frequently say things and do things that actually reinforce poor execution of one or more of the above priorities, for example; allowing players to take bad shots or miss shots during a fast break drill without correction. 
Remember;
"In a player's mind, anything that is not corrected is perceived as acceptable."  As far at the priorities go, you must correct every thing that is not acceptable and reinforce every thing that is acceptable in order for your players and your team to become proficient at executing the priorities, therefore winning more games!
WINNING PRIORITIES (EXPANDED)
HANDLING PRESSURE AND PRESSES IS ESSENTIAL IN ORDER TO BE SUCCESSFUL.  SO THE FIRST PRIORITY IS FOR ALL PLAYERS TO HAVE THE INDIVIDUAL AND TEAM SKILLS NECESSARY TO DEAL WITH PRESSES AND PRESSURE IN ORDER TO GET THEIR TEAM INTO ITS OFFENSIVE SETS.  PLAYERS MUST ALSO HAVE THE SKILLS TO HANDLE HALF COURT DEFENSIVE PRESSURE.
THE NEXT PRIORITY IS DEFENSIVE REBOUNDING.  BECAUSE MOST TEAMS DO NOT TAKE GOOD SHOTS, IT IS ESSENTIAL THAT TEAMS TAKE ADVANTAGE OF REBOUNDING THEIR OPPONENTS MISSED SHOTS, THEREFORE GIVING THEIR OWN TEAM A POTENTIAL ADVANTAGE BY TAKING BETTER SHOTS WHEN IT IS THEIR TURN ON OFFENSE.  ALL PLAYERS MUST UNDERSTAND WHY DEFENSIVE REBOUNDS ARE SO IMPORTANT.  EACH PLAYER MUST POSSESS THE PROPER TECHNIQUES FOR DEFENSIVE REBOUNDING.
GOOD DEFENSIVE REBOUNDING TEAMS PLAY TEAM DEFENSE IN A MANNER THAT PRODUCES LOW % FIELD GOAL ATTEMPTS BY THEIR OPPONENTS; THEY DO NOT ALLOW OPPOSING TEAMS TO GET GOOD SHOTS.  THEY KEEP THEIR OPPONENTS OFF THE OFFENSIVE GLASS AND OFF FREE THROW LINE!
THE NEXT PRIORITY IS SHOT SELECTION.  THIS CAN BE THE SINGLE MOST IMPORTANT AREA OF THE GAME.
ALL PLAYERS NEED TO POSSESS THE ABILITY TO SCORE AND EACH PLAYER MUST UNDERSTAND HIS INDIVIDUAL SHOOTING ROLE; UNDERSTAND WHEN AND FROM WHERE SHOTS SHOULD BE TAKEN AND WHO THE COACH WANTS TAKING THOSE SHOTS – THIS IS ESSENTIAL FOR EACH PLAYER TO UNDERSTAND.
  HERE IS THE TYPICAL GAME SCENARIO FOR TEAMS THAT DO THE ABOVE THINGS WELL:
ON DEFENSE; THEY WORK HARD TO PLAY INTENSE DEFENSE WITHOUT FOULING, THEY DON'T GIVE THEIR OPPONENT GOOD SHOTS AND THEY REBOUND THEIR OPPONENT'S MISSED SHOTS
ON OFFENSE; THEY HANDLE THEIR OPPONENT'S DEFENSIVE PRESSURE AND GET INTO THEIR OFFENSES WITHOUT TURNING THE BALL OVER.  THEY GET THE SHOTS THEY WANT AND THEY SHOOT A SIGNIFICANTLY HIGHER FIELD GOAL % THAN THEIR OPPONENT
THEY WIN

 

(AGAIN)
"WINNING" DOESN'T HAPPEN ACCIDENTLY!!
© Dave Millhollin 2018
About the author of this article, Coach Dave Millhollin In fourteen years at Ponderosa High School, Coach Dave's teams won 260 games (.665). From 2000 through 2009 Ponderosa won 207 games over a ten year stretch which included four SVC Conference Championships and two CIF Section final four appearances. Over his 27 year Boys Varsity Coaching career, Coach Dave posted 391 wins, produced 20 college basketball players and was named SVC Coach of the Year four times. At Ponderosa, Coach Dave's teams were #1 in California in team defense five times and in 2008 Ponderosa was the top defensive team in the Nation among shot clock states. Over Coach Millhollin's last five seasons (2005-6 through 2009-2010; 136 games) Ponderosa averaged a composite 50% total field goal percentage, 58% two point field goal percentage and 32% three point field goal percentage. Since retiring from High School coaching in 2010, Coach Dave has been actively involved in coaching Jr High level School and AAU teams as well as and running instructional basketball clinics from the primary grades through the College level.