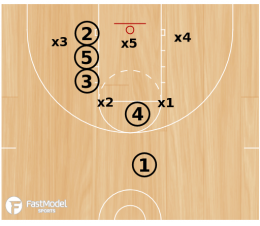 Last second shot play vs. a 2-3 zone defense. I call this play stack.
We save this play to run at the end of the fourth quarter or at the end of overtime as our game winner against a 2-3 zone.
If you have run it previously, the zone will adjust and "play the play." That is wby I only run it when the game is in the balance.
The description consists of 4 diagrams.
Diagrams created with FastDraw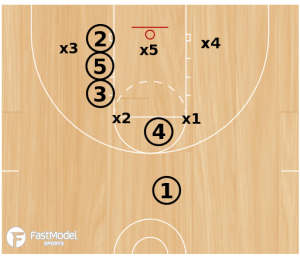 Play starts out in this alignment.
#2 is your best 3 point shooter.
#4 and #3 must also be able to hit a 3 point shot to force the defense to guard them.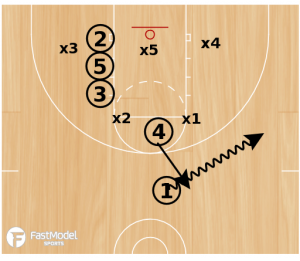 #1 dribbles right to move x1
#4 replaces #1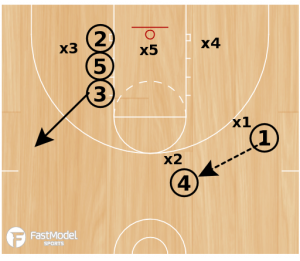 #1 passes to #4 to occupy x2
#4 passes to #3 to move x3
It is important that #3 breaks higher than "the free throw line extended" to allow for proper spacing. If 3 is too close to the corner, then D3 will be able to recover to challenge #2s shot.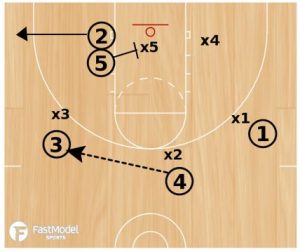 #2 breaks to corner for shot as #5 screens in x5
If x5 fights over screen, 3 can pass directly to 5.
Another option is for 3 to pass to 2, 5 seals x4 coming to help and 2 can feed 5.
After the shot, all players fill the rebounding spots.