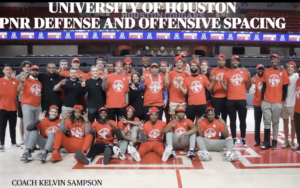 Kelvin Sampson led the Houston Cougars to the Final Four during the 2020-21 season.
Around basketball, the Cougars are known to have one of the best Cultures in college basketball. 
They were a top 5 NCAA  team defensive team and rebounding team last season.

Coach Sampson explains that if you want a team to be good at certain concepts then you need to simplify and hone in on those core concepts everyday in practice.
The Cougars call this their "Core Four".
Coach Sampson said that another big emphasis for the Cougars is Rebounding.
Here is a snapshot of what the Cougars emphasis every day in practice:
(Click on Image to Play Free Video)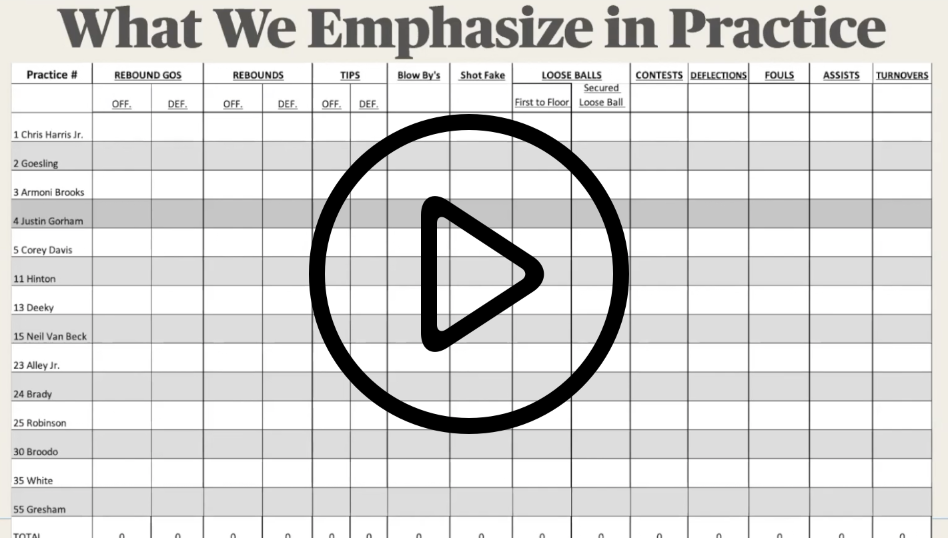 This is how the Cougars evaluate their "Toughness". They focus on rebounding and defense. 
Pick and Roll Defense
One of the Cougars "Cour Four" is pick and roll defense.
This is something the Cougars work on every single day of practice.
The Cougars pick and roll principles include 5 steps. 
#1 Pick and roll communication needs to be early and loud three times. 
#2 The guards must dictate and have back pressure.
#3 The bigs have to come up to the line of scrimmage to meet the guard coming off the pick and roll.
#4 The help defense has to be in position to give support for the pick and roll defense. 
#5 The MIG (most important guy) has to take roller until the big can recover.
Below, Coach Sampson shows an example of these 5 steps.
(Click on Image to Play Free Video)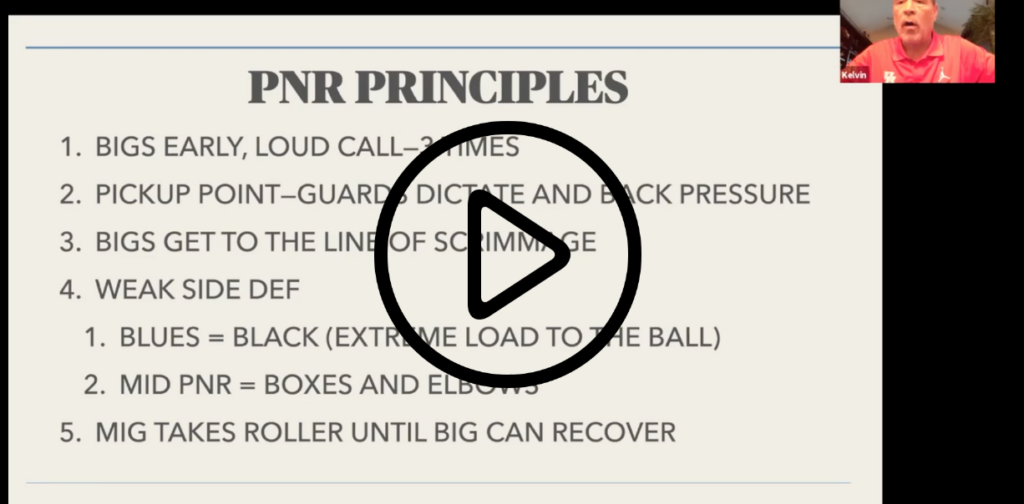 Spacing in the Half-Court
Offensive Spacing is another key concept in the Cougars "Core Four".
Spacing in the half court starts with players in certain areas of the court.
-The corners and slots are to be filled.
-The dunker spot is to be filled with the big.
-And then all the actions that the Cougars run come out of proper spacing.
(Click on Image to Play Free Video)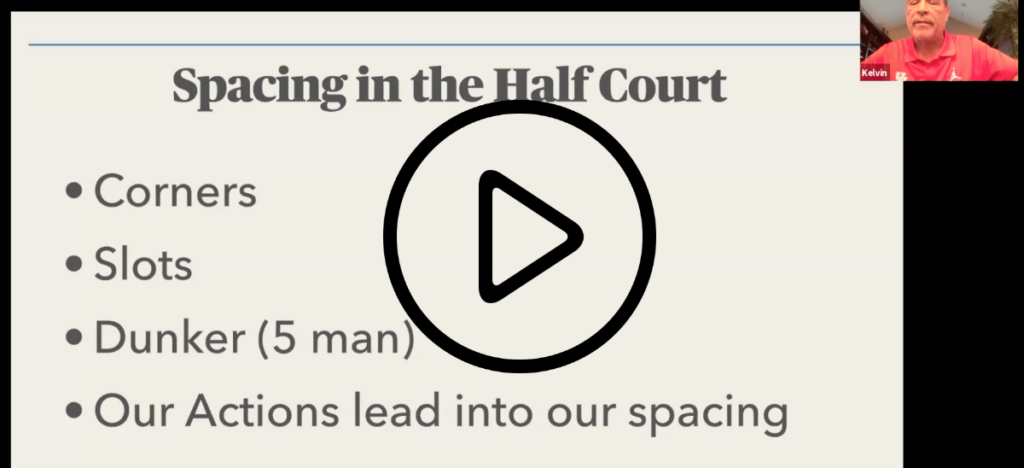 The Cougars success has been built due to a championship level culture. 
Coach Sampson and staff have done a terrific job at Houston. 
These videos were taken from Coach Sampson's complete 40-minute video course.
If you would like to learn more about that course click the link below.
Kelvin Sampson: PNR Defense and Offensive Spacing