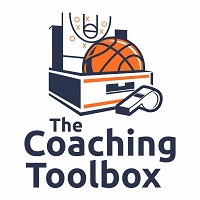 You probably have a few to add to both lists and you probably disagree with some of our choices. My purpose in adding this post is to get you thinking about how to gain momentum for your team and how to stop it when it favors your opponent.
I believe that you can come up with ideas and systems to practice to teach your team to avoid momentum killers, and to work at developing the mental toughness necessary to withstand momentum killers when they do happen in games.
Have a plan, make your players aware of what they are, and work at it during basketball practice. Part of understanding how to play basketball is knowing how to control or shift the momentum.
Momentum in basketball is a great thing to have on your side. Of course, you can attempt to control momentum with timeouts, but you need those for the end of the game. This article has some thoughts on what types of plays can shift the momentum in a game. Raising your players' "basketball IQ" by teaching them to spot those momentum shifting plays and then working with their skill levels and your team's schemes in order to do something about them, will allow you to work at getting the momentum of the game on your side.
Momentum Killers
Bad shot selection
We have a suggested way to rate shots on a scale of 1 to 4 that will help with consistency on teaching our players what a good and a bad shot are.

4. Layups and Power Shots
3. Wide open three point shot
2. average shot such as a 2 point jump shot with hand in face
1. Pull up 2 point shot with hand in face, shots close to but insided the arc.

Missed free throws
Especially in pressure situations. Here are some links to some posts with some drills for improving shooting free throws under pressure:Two Minute Drill
Finish the Game Pressure Free Throws Drill
Consecutive Free Throws Drill
Giving up second shot baskets
To emphasize block outs, chart it as a stat in basketball practice and in games. Give each player his or her stats. "Steve, you had 19 block out chances on defense, and only made contact on 12." It will make a difference in performance.
Allowing opponent to score the last basket of a quarter
I believe in holding the ball for the last shot as the clock is running down to end a quarter when there is no shot clock to have an opportunity to have 3 more possessions (1st, 2nd, and 3rd quarters). The 4th quarter depends on score. If there is a shot clock, at least give some thought to playing 2 for 1. Regardless of what you decide to do from a strategy standpoint, the most important piece is that you have practiced short clock situations so much that your players can execute automatically without the coach having to call anything from the bench.
Giving up three point baskets in the fourth quarter
As Dick Bennett says, "You must be tough enough to outlast your opponents." Work in basketball practice to be physically and mentally tough enough to defend with everything you have for the entire game.
Turnovers that lead to scores
Your team must be able to defend the shots you take and the turnovers you make. A five second or travel turnover is better than throwing a pass up for grabs because with those turnovers, you can at least set your defense.
Unnecessary fouls
Playing hard and with discipline on defense is crucial. Rick Pitino says, "Fouling negates hustle." Preach that to your team. If you play hard, you will get in position and be less likely to foul. If you play smart, you won't take chances that have low payoff potential and high risk for picking up a foul.
Loss of poise
We have a section on mental toughness and focusing on the task at hand and not on the distractions.
Scoring to end a quarter/half
Again, we feel that it is imperative to have a plan and practice it daily to get the last shot of each quarter.
Negating a basket by taking a charge
Emphasize how to and when to take charges in basketball practice and reward and praise it when it happens in practice or in a game.
Making a shot to take the lead in the 4th quarter
The right player shooting with great shooting technique, great shot selection, and repetitive pressurized success in your practices doesn't guarantee success in games, but it does increase your odds of making those shots in games.
Scoring against a press
We believe in attacking a press to beat it with a basket or a foul, not just to get the basketball across the timeline without losing it.
Diving on a loose ball to gain/save a possession
Always grab loose balls with two hands and chin them. I saw an example in this year's NCAA tournament where a player who had a great game tried to dribble a loose ball rather than grabbing it, lost possession, and ended up losing the game on a last second shot. I am not saying that play lost the game, but those plays are the kinds of plays that you need to make throughout the course of a game to win the close ones.
Answer a momentum getter by the other team.
Work with your players in practice to understand what those plays are and what your plan is to answer them.
This is my list of Momentum Getters and that I use with our teams. It is a part of my 130 Situations eBook. Click this link to read a sample of the ebook.