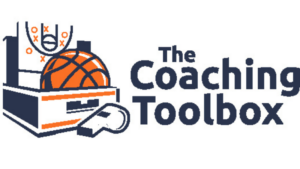 This article was written by Coach Randy Brown. He is a former D1 Assistant Coach at Iowas State and Arizona. His 18 years in college basketball highlights a successful 23-year career. Mentored by Basketball Hall of Fame coach Lute Olson at Arizona.
He has passion for the game of basketball and works as a basketball consultant and mentor for coaches. Click on the link below to subscribe to his daily email that includes links to his blog posts, plays, videos and other free resources:
Randy has a free eBook that is a great resource for basketball coaches. Cick here to download a copy:
Coach RB 100 Vital Coaching Questions and Answers
Randy's coaching resume includes positions at Arizona, Iowa State, Marquette, Drake, and Miami of Ohio, 5 Conference Championships and 5 NCAA appearances. His efforts have helped develop 12 NBA players including Steve Kerr, Sean Elliott, and Jaamal Tinsley. To contact Randy, email him at [email protected]
Using Statistics to Effectively Evaluate Your Team
by Coach Randy Brown
Statistics are a valuable tool for coaches in all sports. A common fault is to keep general statistics that illustrate only part of the true picture of your team. To properly glean specific information from statistics you must first decide what you hope to learn from them. This article provides guidelines on how to effectively use statistics to improve your team on a daily basis.
Recently I received an email from a coach asking for advice on keeping offensive statistics for his team. Here is my response to his questions.
1. I challenged him to first decide what specific statistics he wanted to effectively evaluate his team.
2. Offensive options include shot selection, shot chart, turnovers, post touches, penetration, number of passes, set play effectiveness, and use of inside out components.
3. Defensive options include defensive transition, easy baskets, defensive block outs, contested shots, help and recover, defensive rules, and fouling.
4. Once you decide what specific items you want to see from your team you can then devise a specific statistics strategy.
5. Your staff size will determine how many different statistics you can chart during practice or games.
6. Limit your scope to one or two things on offense and defense.
7. OER is a valuable offensive measurement tool but takes time to keep and analyze.
Once you determine what specific statistics to chart you must decide how to use them.
1. Use them with your staff only to make decisions on playing time and making adjustments in practice.
2. Share with your players to help them understand exactly what you want from them.
3. Help crystallize your own coaching philosophy and develop your own Top 3!
If used properly, statistics can be very beneficial to your coaching effectiveness and your team's ultimate success. Use these ideas to begin developing your own system of evaluation using statistics for games and practices.
Keeping Statistics in Practice Provides Many Benefits
It is said often in sports that the number do no lie. Statistics are the ultimate indicator of player productivity and effectiveness. Most basketball coaches use statistics to evaluate their games, but how many take advantage of them in practice? Discover the benefits of this approach to evaluating practice.
The high school coach faces many obstacles in terms of practice. A shortage of coaches or managers limit the amount of statistics that can be kept. If you are in this situation, get creative and do all you can to have students keep statistics for you. It will pay off exponentially for you and your team.
Four benefits of keeping practice stats are below. Hopefully one or two of them can help you.
If you evaluate game stats only you are dealing with a set of numbers from a particular setting; games. Think of the number of shots, rebounds, fouls, turnovers, free throws, offensive rebounds, and fast break baskets that occur in practice.
Practice stats can give a more valid picture of a player's production due to dealing with three to four times the amount of information.
It is good for players to know that practice is much more than just "practicing. They will approach their play in practice differently when they know stats are being kept. If you do take the time to keep them during practice also share them with the team at different times during practice. If you make player decisions that affect playing time, you will indeed have the attention of your entire team.
Practice can fool you. At times, effort alone will fool us to think a certain player is doing a good job on the floor in practice. Stats help a coach by proving the productivity with numbers.
For example, you may feel that your starters are rebounding well. When you check the stats you realize that one of your post players had three rebounds in 32 minutes of practice action. This stat amazes you because his productivity "seemed" much higher. Remember, the stats do not lie. This lack of rebounding must be addressed. IF you have a second team player getting 9 rebounds in the same amount of time, you can use this as motivation for your starter. You may also switch the two and see how the rebounding numbers change.This is a huge benefit to keep stats in practice and has been useful for years in my experiences.
I am convinced that the level of effort, concentration, and execution in practice will be replicated in the game. Rarely have I coached a dog in practice that could be all-world when the lights come on. Players think they can do this, but they are sadly mistaken. Test them in practice and share stats with them often during practice. Keep stats for everything, especially in competitive drills and play.
The stats do not lie and will give you a better idea of how your players are playing according to the numbers. This way the numbers that are produced in the game will not be a surprise. Game production will mirror practice effort, concentration and execution every time!