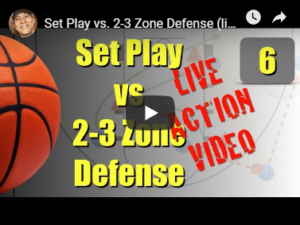 You will need to click play to start the video.
I found this video on You Tube. The play is designed to get a mid-range jump shot against a 2-3 zone.
The video is a little less than a minute long and shows a diagram of the play along with two live clips of it being run in a game.
I have listed some links to other resources for 2-3 zone attack below the video:
The video is a You Tube video.