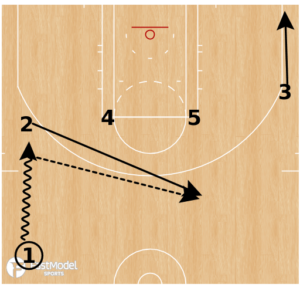 This play came from the FastModel Sports Plays and Drills Library.
It was posted by Dymetrius Ware, Advisor to the Head Boys Varsity Basketball Coach at Dearborn Annapolis High School
Coach Ware has been a Head coach at the NIAA and JUCO levels, including the University of Michigan-Dearborn and Oakland Community College in Farmington Hills, Mi. Coach Ware served as the third assistant coach for CBA Great Lake Storms in the team's final season. He also serves as a coaching mentor with Basketball Coaches Association Of Michigan.
Quick Hitter: 1-4 Iverson Twist – FastModel Sports.
You can also find out more about FastModel Play Diagramming software by clicking this link: FastDraw
Comments from Coach Ware: A classic Iverson twist action I used at University of Michigan-Dearborn. We were blessed with quick guards.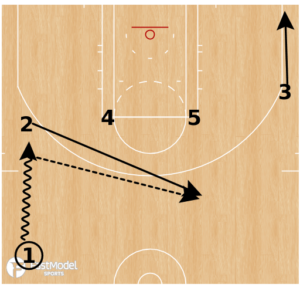 1 dribble at 2.
2 speed cuts to the top of the key.
1 passes to 2.
3 rotates to the weak side corner.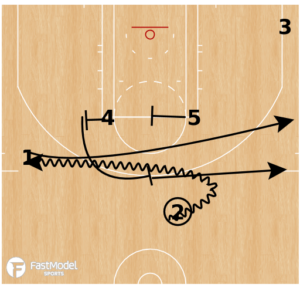 1 iverson cuts of the staggered screen from 4 & 5.
2 dribbles at 1 then crosses over and comes off a ball screen from 4.
4 sprints to the weak side wing.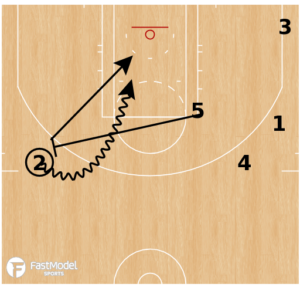 After the action clears.
5 sprints into a ball screen for 2.
2 attacks the rim 5 roles to the basket.