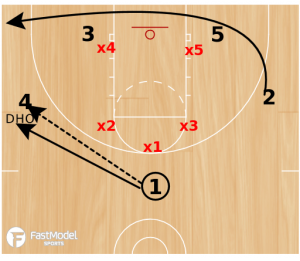 This play was in the FastModel Sports Basketball Plays and Drills Library.
You can also find out more about FastModel Play Diagramming software by clicking this link: FastDraw
This set overloads a side with a dribble hand off and looks to punch the ball into the paint.
You might not use this in it's entirety, but maybe can use parts of it in your zone attack system.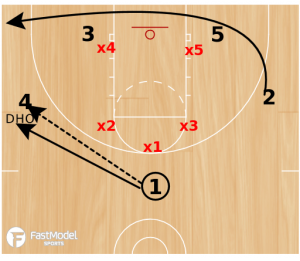 1 passes to 4, then follows for a dribble hand off as 2 cuts to ball side corner.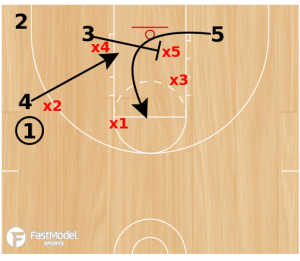 3 seals x5 on weak side.
5 pipe cuts trying to seal x3.
4 dives to the block looking to post x4.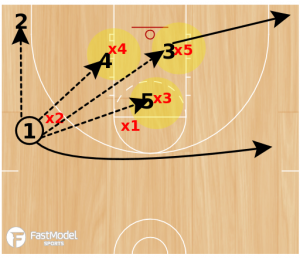 1 looks for 3, 4, or 5 with a defender on their back, then cuts to opposite wing after passing. 3 relocates.
Obviously, you have to teach the players who are sealing to avoid the 3 second count.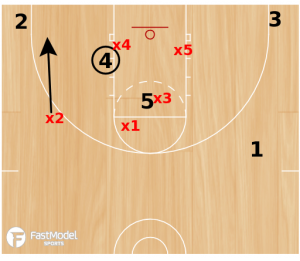 Whichever player catches with defender on back, looks for shot then in the shooting windows.