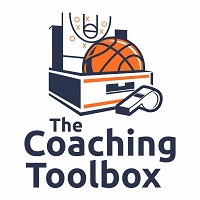 I received these notes from Weber State AssistantPhil Beckner.
Offensive Concepts/Point Guards
By: NBA Great Gordon Chiesa
Follow him on twitter: @gchiesaohmy
The NBA is a Point Guard driven league.
The hardest position in the NBA to learn and master is the "point guard position".
About Point Guards…There are two kinds of Point Guards: 1) "New School," aggressive, looking to score points early, by creating off the dribble; 2) "Old School", trying to execute the offense first by getting other players shots early. As the shot clock is winding down, then being more aggressive.
The Point Guard position is about "winning intangibles." The best ones make it special by their assists, leadership, clutch shooting, and defense!
About NBA Point Guards: You never want your point guard to be so "Shot Happy", that he doesn't or won't get his teammates involved first in the flow of the "Team Offense".
Good NBA Point Guards will always see the floor, control the tempo of the game, make timely jump shots, and uncanny lay-ups in the lane.
Good point guards should have an assist to turnover ratio of 3 to 1.
Good NBA point guards play the game "one pass ahead". They feel/see the "play" before it happens.
Bright Point Guards learn to limit their own personal "emotional fogs" during games by playing forward, not backwards. Stay focused to lead!
Winning Point Guards respect the ball.  Their focus is to get as many offensive possessions possible by not committing "reckless turnovers".
Smart point guards understand how/when to count internally, when the shot clock is winding down.  This "mental countdown" creates confidence.
Elite Point Guards master the intellectual, physical and verbal challenges of playing the position by consistently making "big plays".
Winning, scoring point guards have that "instinctivemental balance" of understanding when to look to score, and when to get their teammates going.
Solid back-up point guards have an underrated impact towards winning by being ready to play due to injuries, foul trouble, and speed match-ups!
Electric Point Guards add value to their teams by scoring and creating in the open floor. They're "tempo changers" of velocity and emotions.
The Coaching Toolbox has hundreds of resources for coaching basketball including basketball practice, basketball plays, basketball drills, basketball quotes, basketball workouts, basketball poems, and more!