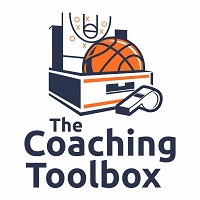 MOST BASKETBALL PLAYERS CHOOSE THE EASY WAY!
AVERAGE TEAMS:
always show up physically …but mentally?
have individuals…
make excuses…
do not work any harder than they have to …
are inconsistent –up for one game, down
for the next …
rarely seem to win the big game …
live on past accomplishments or future fantasies …
always think they know more than their coach …
always think they are better players than they are given credit for …
are a dime a dozen …
GREAT TEAMS:
are self-motivated …
are intelligent …
are consistent …
execute …
are fundamentally sound …
out hustle opponets …
play together …
do not worry about individual accomplishments. The team is always first …
win the games they are supposed to …
can accept constructive criticism …
believe in their teammates and help motive them by being a positive complimentary player …
are not just satisfied with a win, but also with how well they played…
have players who have sacrificed many hours by themselves in the cold, at night, when they could've been
somewhere else, in order to become a better skilled individual in order to better help the team…
are not just born, but are developed by hard work, cooperation, and a common goal …
unfortunately are seldom found because most choose the easy way …
THE BEST THING IS, IT IS YOUR CHOICE!