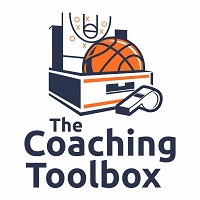 These are the priorities I have for our elementary and middle school coaches.  I hope there is a thought or two in there that you like regardless of what level you coach.
Priorities for Coaches Grades 5-8—in order of importance
1)      Treat the players right—give them a positive taste of Winamac Basketball
How we react to every performance sends a message to players.  A coach can respond to an action by a player in 4 ways.  Consider your intentions when you respond.
Praise—usually will illicit more of the same behavior.  We must be careful that we continue to increase the performance level that receives praise.  We want high standards of performance.
Redirection—"Coaching" or correction.  Working to adjust the actions.
Reprimand—used for lack of effort or a behavior problem.
Silence—open to interpretation, but usually interpreted as an acceptable performance by a player.
We get what we expect (plan and communicate), inspect (with feedback), and accept (standards).  It's not what you teach, it's what you EMPHASIZE by continually re-teaching and reviewing
2)       Show the participants examples of how to be successful in life and basketball.
Stress the importance of honesty, trust, enthusiasm, discipline, sportsmanship, dedication, reliability, teamwork, sacrifice, dependability, integrity, loyalty, and hard work.
We will be successful at the varsity level with players who:
Take coaching and understand the need for discipline
Love Basketball and appreciate hard work
Dribble, Pass, and Shoot the ball proficiently
Play very hard
3)      Teach fundamental basketball skills
Individual skills for the first 30 minutes of practice
Offensive skills take years of practice and repetition to develop, whereas defensive skills can be taught in a much shorter time.  This is due in large part to the fact that the offense plays with a ball and the defense plays without it.  It is important that our coaches with our younger players spend time each day working on these individual offensive skills.
4)      Prepare them to play our system
Be loyal to Winamac Basketball and follow the prescribed basketball program
5)      Winning basketball games is not the main focus.  Teaching each participant to do his best in all activities is.
A few Thoughts on Coaching Young Players
All coaches must put his or her ego aside and concentrate on making the basketball experience fun for the players while teaching them life and basketball skills.
Every player can make a definite contribution to team success, but in different ways.
"Coaching is about helping young people succeed.  There is no more awesome responsibility than that."  Lou Holtz
Coach every kid as if they are equally important to the outcome of the games.
The players are forming opinions about themselves based on your actions and how you treat them.
Make sure to acknowledge the presence of each player in a positive way each practice.
The Coaching Toolbox has hundreds of resources for basketball coachingincluding basketball practice, basketball plays, basketball drills,basketball quotes, basketball workouts, basketball poems, and more!