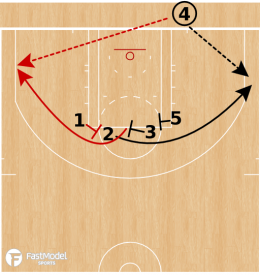 Man to man baseline inbound play from the Cleveland Cavaliers from the 2018 NBA Playoffs.
The plays were contributed by Tony Miller to the FastModel Sports Basketball Plays and Drills Library.
You can also find out more about FastModel Play Diagramming software by clicking this link: FastDraw
Tony is the assistant men's basketball coach at Bob Jones University.
Here are the comments that Tony made about the play.
The Cavaliers have run this BLOB several times in their first two rounds of the 2018 NBA Playoffs.
Typically, it will result in a 3 Point Attempt for JR Smith, Kyle Kover or Kevin Love.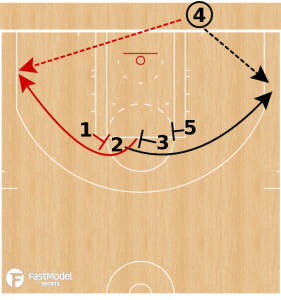 3 and 5 screen for 2
1 back screens for 3
4 can inbound to 2 or 3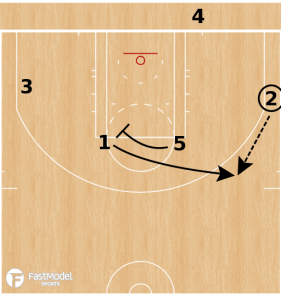 5 screens for 1
2 passes to 1
Play #2 Line STS
Cleveland Cavaliers 2018 NBA Playoffs set. With the defense expecting the stagger from George Hill and Kevin Love, Kyle Korver will immediately turn around and screen for Hill to come off the stagger from him and Love.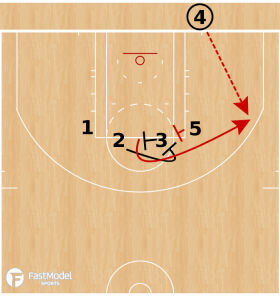 3 screens for 2
2 and 5 screen for 3
4 passes to 3
Editor's note from Brian: You can also include some screening action between 5, 2, and 1 to finish the play.