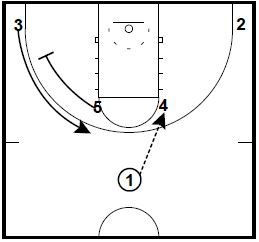 Two plays run by Quin Snyder and diagrammed in Coach Scott Peterman's Utah Jazz playbook.
These actions do not have to be run as is.
Take the movements and add to them or implement parts of them in what you already run.
Click this link if you are interested in learning more about the
Utah Jazz playbook.
Diagrams created with FastDraw
Horns Down Flex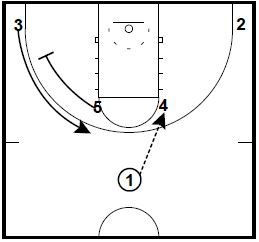 1 passes to 4
5 screens down for 3.
1 cuts into the lane to set a double cross screen for 5.
4 DHO with 3 and then follows into a down screen for 1.
Horns Pin DHO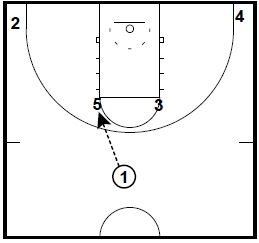 1 passes to 5.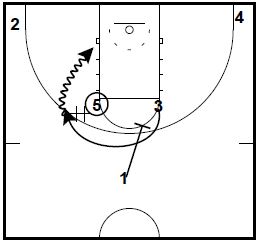 1 screens down for 3 who cuts around 5 for a hand off.