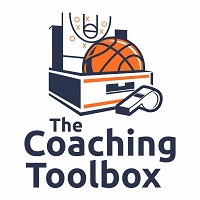 This post was submitted by Coach Tom Kelsey.  Coach Kelsey has been a Head Coach at Belhaven University, Faulkner University, and Greater Atlanta Christian High School.  He has also been an assistant at LSU, Alabama, Murray State, and Lipscomb.  He played at Lipscomb under Coach Don Meyer.
Editor's note from Brian.  Coach Kelsey has coached Men's program and his list is written use the male gender, but the list is not gender specific.
Here are questions I have used when recruiting student-athletes. Not only for me but my staff.
This way when a coach comes back to tell a coach about the player there is more meat than, "He or She can really play."
Use these for your end of the year evaluations. Makes those meetings more productive and gives players something tangible, instead of saying, "Well, you need to work harder." Giving them drills and resources is a valuable way to help them improve.
The questions are also valuable for self-evaluation of the players on your current team.
Player Evaluation
Practice
What time does player arrive for practice?
What is his pre-practice routine?
Where does he shoot the ball from when he begins his practice/workout?
How soon does he get going full speed once practice starts?
How does he work in breakdown drills?
What is his competitive level? (does he go the same speed against each player on the team?)
How is he on defensive fundamental drills?
How is he on offensive fundamental drills?
When working on shooting drills what is level of intensity (1-10)?
When working on shell drills how well does he get into help position and communicate?
On Zig-Zag drills how is his effort?
When they work on transition drills how hard does he run the floor?
When they work on 5-0 offense how hard does he move without the ball?
Once they start playing/scrimmage how is level of intensity (1-10)?
Does he communicate with the other players?
When he is off the floor, what is his body language?
Does he take coaching from the head coach?
Does he take coaching from each member of the staff or only one member or two members?
Does he play favorites on the team or get along with everyone?
What does he do after practice?
If he stays after practice, what is the routine? (Just playing or working on his game)
Games
What time does he get on the floor compared to the rest of the team?
Where does he take his shots from when they have free/open shooting during warm-ups?
Does he shots from spots on the floor where he will get his shots?
What is his effort like in warm-ups?
Does he get the other player engaged?
Is he self-focused or team-focused?
When the game is going on where does he drift if the ball is not in his hands?
Does he get back down the floor full speed, pick up his man, and talk to his teammates?
Does he deny the ball?
Does he get into help side?
Does he get to help early or just there to block the shot?
Does he block out?
Does he cover down when helping?
When he helps does he find the closest man to block out?
Is he hungry to block out or hungry to rebound the ball?
Does he secure the ball?
How well does he run the floor on the offensive end?
Will he fill the lane and get out in front of the ball?
Does he move efficiently without the ball?
Does he screen well when the play is not called for him?
Does he go to rebound on the offensive end? When is away from the ball? When he is the lane? When he gets blocked out initially?
Does he get upset if he doesn't get the ball when open?
Will he fight for a loose ball? Does he watch others fight for the ball?
How aggressive is he on FT block outs (both ends)?
How does he participate in timeouts?
What does he do immediately after a timeout? (does he talk with his teammates or go off on his own)
When coming out of the game, does he stay in the game mentally?
When on the bench does he encourage the players on the floor?
Does he take coaching during the game?